AT&T MiFi Liberate mobile hotspot touchscreen display
As well as bringing news on new smartphones and tablets we always like to keep readers informed with details of the latest peripherals and accessories. Today we have news of an upcoming device that many of you may well like the sound of, the AT&T MiFi Liberate, a mobile hotspot that happens to be the first with a touchscreen display and also features LTE connectivity.
In the world of MiFi it's good to see AT&T has put a bit of creativity into this latest offering and the Liberate not only has a 2.8-inch color touchscreen display but the 4G LTE connectivity will be a big plus to those who need to stay in touch with Internet use on the move, (if they are in an LTE network area). Another feature of the AT&T Mobile Hotspot MiFi Liberate is the ability to simultaneously pair up to 10 devices and other highlights are DLNA, battery life offering 11 hours of juice and also a microSD slot.
The Liberate also enables users to look at data usage, manage connected devices and also to alter device settings and change networks directly from the device. There is no word yet on pricing or when the Liberate will become available with only a rather vague, "in the coming months" timeframe according to an AT&T rep, as reported by Engadget. According to the press release though, AT&T will be the exclusive supplier of the Liberate, which was developed by Novatel Wireless.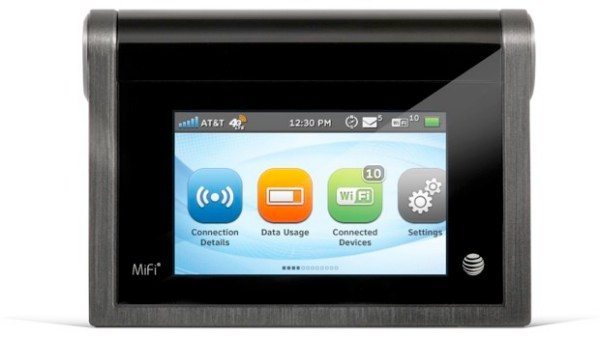 The Liberate will be global ready for use in over 200 countries, ideal for when you want to send photos and emails home. Nearer to the Liberate's launch you should be able to see further details at this AT&T page. At the moment it's not yet listed but we would expect it to appear soon. We shall of course, bring you any further details regarding pricing and release as soon as we hear them.
Is the Liberate mobile hotspot something you would get good use out of and will you be purchasing it on release? How much would you be willing to pay for it? Send your comments to let us know.