iPhone 5 price goes through the roof but it is gold
Apple recently launched the iPhone 5 in the usual flurry of excitement and mass media attention and many people have been splashing out to treat themselves or budgeting sensibly to buy the handset. Imagine though, if money was no object and the cost of a standard iPhone was peanuts to you. Well here's an iPhone 5 where the price has gone through the roof but as it's gold then maybe the cost is understandable.
We've informed readers on previous occasions about the gold and jewel encrusted versions of iPhones and iPads that have been designed by the UK's Stuart Hughes in Liverpool. Two examples from the luxury device maker were the iPhone 4 Diamond Rose edition priced at a cool £5 million and the Apple iPad 2 Gold History edition at around the same price. The new luxury gold iPhone 5 almost looks cheap by comparison but it will still set you back a tidy £21,995, that's if you can get your hands on one, as it's a limited edition of a hundred.
Stuart Hughes's Sold Gold iPhone 5 edition comes with 18-carat gold and 53 diamonds that form the Apple logo, according to First Post. The work is so intricate that each one takes several weeks to make and the rear of the device is gold-dressed with the Apple logo in solid gold with the diamonds amounting to 1ct. If you have £22,000 to spare then you'll at least be pleased to learn that the jewel-encrusted iPhone 5 is the 64GB version, only to be expected really!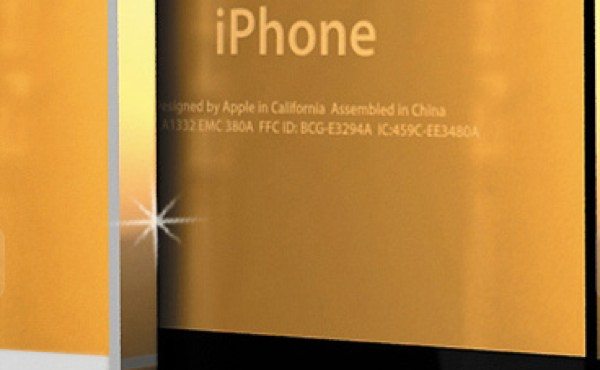 You can see the gold iPhone 5 or even order one at the designer's website here and it certainly is a thing of beauty. Doubtless there will be plenty of people for whom this kind of money is a drop in the ocean but most of us will simply have to look and admire.
We'd like to hear your thoughts on this sold gold iPhone 5. If you had the cash would you ever spend this much on a smartphone? Maybe you feel that paying out such an amount is crazy as ultimately it's just a gadget? Let us know with your comments.