New iPod touch 5th gen slip leaks three weeks to release
The Apple event on September 12 not only unveiled the iPhone 5 but also revealed the new iPod touch fifth generation. Although the iPhone 5 released later that month there were no details given for a precise release for the new iPod touch lineup. However it seems that a slip on an Australian website could have revealed that the launch will take place in three weeks time.
At the time the new iPod touch was revealed Apple only gave a release timeframe of sometime in October and indeed if you check out the US Apple store online right now you'll just see 'October' listed as a shipping date. This is where the website leak comes in useful as the Apple online store in Australia briefly listed a 2 week shipping time for the new iPod nano and a 3 week time for the new iPod touch 32GB version in red.
This still seems a long time from the initial debut but at least it means an October release is still on although we imagine many potential customers were hoping Apple would release it at the beginning of October. The news of the website leak comes from BGR, sourced from Today's iPhone and although of course we shouldn't take this as confirmation, it does seem promising. There is a possibility that this was a simple error by the Apple Australia online store but it appears more likely that this is genuine information and that's why it appeared only briefly.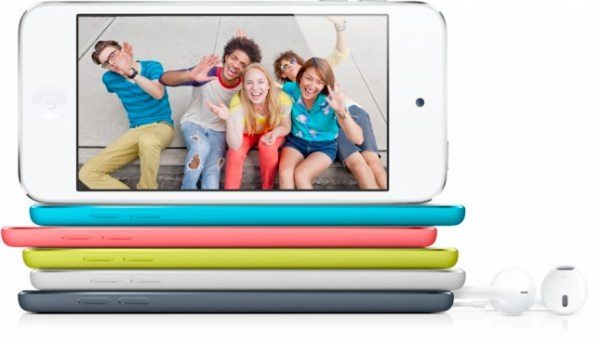 If you'd like a reminder of what the latest addition to the iPod touch line will offer then we can tell you that it will be available in either a 32GB or 64GB model at $299 or $399 respectively. It has a 4-inch IPS Retina display with resolution of 1136 x 640, music playback of up to 40 hours, video playback of around 8 hours, the new Earpods, 5-megapixel rear camera, 1.2-megapixel front-facing camera for FaceTime and also a Lightning to USB cable. A neat feature is the special button that pops out for use with a loop lanyard attachment.
The new iPod touch comes in various color options including black and slate, white and silver, blue, pink and also yellow as well as a special (PRODUCT) red edition. We'd like to know if you're waiting for the new iPod touch? Are you frustrated that it looks as though you still have several weeks to wait? Let us know with your comments.