Apple Lightning Adapter now available, first wave shipping
When the iPhone 5 was recently launched it brought along a brand new smaller dock connector dubbed Lightning and not everybody was happy about the change. Although the smaller connector enabled the new iPhone to be even slimmer and lighter than its predecessors there was a downside as many owners with previous iPhone accessories and peripherals such as charging docks and speakers found that they were no longer compatible with the new connector cable. This is where the Lightning Adapter comes in and we're happy to say that the first wave of orders is now shipping.
Apart from having to spend money on a special adapter there was criticism that although it was available to order from Apple it wasn't actually released at the same time as the new iPhone, with the online Apple store merely saying it would become available in October. However news that the first adapters are shipping will please many people who have been waiting to be able to use their previous accessories. There are two Lightning Adapters available but we should point out that not all devices will work with them and also that although the adapters enable charging, analog audio output and USB audio and syncing, they do not support video output.
The two different adapters available are the direct plug adapter at $29 and also an adapter with a short cable at $39 and MacRumors brings the news that some of the first customers who ordered these Lightning to 30-pin Adapters are receiving notification from Apple that the orders have now shipped. One person has been informed that the adapter will arrive on October 9. Although MacRumors say that some readers in Australia have passed on this news, if the adapters are now shipping there, there's no reason to believe they won't also be ready for delivery in other regions, although we'll ask readers more about that below.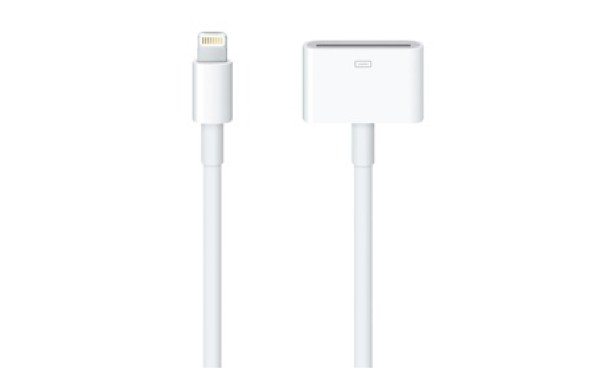 If you're interested in one of the Lightning adapters you can find order details for the Lightning to 30-pin Adapter priced at $29 here, which is compatible with the iPhone 5, iPod touch 5th generation and iPod nano 7th generation. Alternatively you can order the Lightning to 30-pin Adapter (0.2m) priced at $39 here, also available with the iPhone 5, iPod touch 5th generation and iPod nano 7th generation.
While it's good news that the Lightning Adapters now appear to be shipping for readers in Australia we'd like to hear from you if you are in another region and also waiting for your Adapter to be shipped. Have you received notification that it's on its way? If so please let us know, and also tell us your region as it will be interesting to find out if the Adapters are now being shipped globally.