iPhone 5 vs Galaxy S3 video takes a pure and simple look
We've brought readers many previous articles about two of the hottest smartphones on the market right now, the Apple iPhone 5 and the Samsung Galaxy S3 (S III). The Galaxy S3 came out earlier this year while the iPhone 5 was only released in September and is still in short supply. At Phones Review we often bring you phone comparisons and today we have a video review of the iPhone 5 vs the Galaxy S3, which gives a pure and simple look at these phones.
On previous occasions we've compared these two phones looking at different aspects such as their displays, a battery life confrontation and also their energy impact but we can sometimes forget that not everybody is as clued up as others about phones and want a comparison that's short, clear and not too wordy or focused on specs. This is where a handy video look at the iPhone 5 and the Galaxy S3 comes in as sometimes pictures can tell a thousand words.
You can see the YouTube video below this story and it comes from the Inquirer. It packs a lot into its 3.5 minutes and starts with a look at the form factor of the two noting the slimness of both. It also notes that the Galaxy S3 is more comfortable to hold due to its curved edges but that the Galaxy S3 doesn't feel as high-end as the iPhone 5. It then goes on to look at the displays and says that most consumers won't be able to see much difference although the iPhone 5 is better outdoors.
Moving on the video looks at the processor performance and says that although the Galaxy S3 with its 1.4GHz quad-core processor sounds like it should be a lot faster than the iPhone 5's 1.2GHz dual-core processor, in fact this is another close call. The interfaces of both phones are also discussed and then the video moves on to the cameras. Image quality was said to be around the same although the iPhone 5 panorama mode was impressive.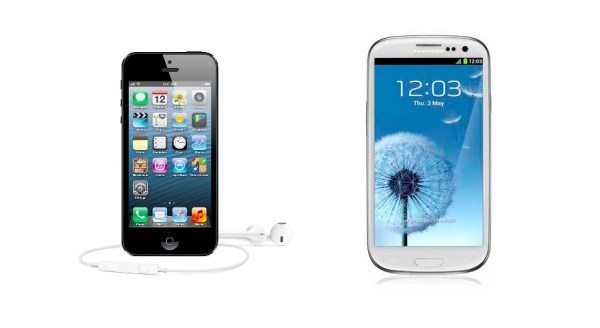 In conclusion it was pretty much a draw but a useful point is that the iPhone 5 may be better suited for those who need a simple and easy-to-use handset while the Galaxy S3 might well be the pick for those who want a larger screen and enjoy customizing their handsets. Of course much of any choice between these two phones will be down to whether you prefer the Android or iOS platforms but it you're open to change or have no preference then this video could help you decide the right choice for you. If you want to find out more about these two phones then check out our many previous iPhone 5 articles here or Galaxy S3 articles here.
Once you've taken a look at the video below we'd be really interested to hear if it has helped you make up your mind between the iPhone 5 and Galaxy S3? Which would you choose and why? Send your comments to let us know.