LG Optimus G mind-blowing video kung-fu style
Consumers looking to upgrade or purchase a new smartphone in the coming weeks leading up to Christmas are set to be treated to a wide range of worthy handsets. Handset manufacturer LG are looking to offer customers a nice alternative to anything Apple and Samsung has to offer and the Optimus G will be on top of a lot of peoples wanted lists. We now have a promotional video for the LG Optimus G that has some kung-fu style action.
It looks like the LG Optimus G along with any Nexus device from the company, will help it turn around its smartphone image among fans of the Android platform. Now as Talk Android are reporting in an article, LG has decided to show off its new flagship device to potential customers around the world.
As you can see in the video below the company has decided to use quite a unique way to showcase the features of the Optimus G. The person in the video is using some snazzy hand movements along with some other moves, which are all part of a special simulation to highlight the features of the new smartphone.
Viewers get to see how slim the Optimus G will be, along with the Q Slide feature and the beautiful graphics on the 4.7-inch display. Owners will love the Q Slide function as it allows for them to send text messages while watching their favourite videos on the handset.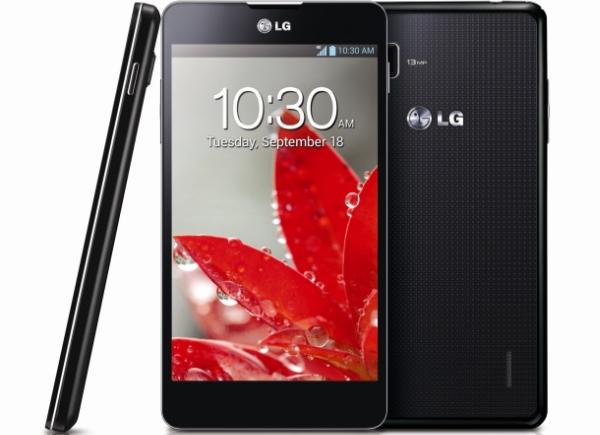 To recap the LG Optimus G will be powered by a quad core Snapdragon S4 processor clocked at 1.5GHz, which is coupled with 2GB of RAM. The 4.7-inch IPS display has a resolution of 1280 x 720 and a 2,100 mAh battery is supplying the juice.
On board storage comes in at 32GB but can be increased further thanks to the microSD slot that can accommodate a 64GB card. The handset boosts an impressive camera line up as well with a 13MP sensor on the back, and 1.3MP on the front. The device will ship with Ice Cream Sandwich, but as we told you earlier it will receive Jelly Bean by the end of the year.
Are you thinking of getting the LG Optimus G?