Project Fiona gaming tablet price decision options
Earlier this month Razer let it be known that the Project Fiona Windows 8 gaming tablet would become a reality at some point in the future by way of their Facebook page, by stating if the picture of the device gained more than 10,000 likes the device would be produced, well the picture did garner more than the allotted requirement so the device will be launched, but how much will it cost?
Well according to a report over on Ubergizmo, Razer has again taken to their official Facebook page, and this time to ask potential customer just how much gaming customers would be willing to shell out for the Windows 8 gaming tablet, and give three price point options.
Firstly the Project Fiona slate with a Core i5/i7/No Discrete GPU (casual PC gaming on the go) costing from 999-bucks up to 1299-bucks, or the tablet with a Core i5/i7/Discrete mid-range GPU (hardcore PC gaming on medium settings on the go) for 1299-bucks up to 1499-bucks.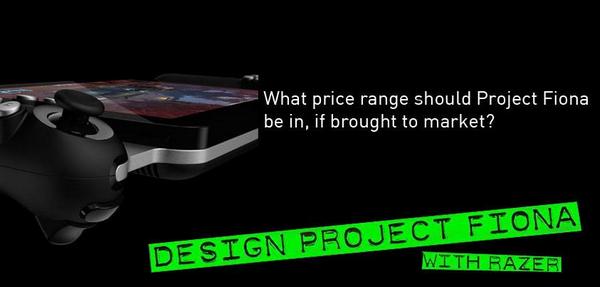 Or as a third option a Core i7/Discrete high-end GPU (hardcore PC gaming on high settings on the go) at a cost of 1999-bucks up to 2499-bucks, although there is another couple of options, none of the above as I can't afford it, but Razer should still launch the Project Fiona tablet, and none of the above price points and Razer shouldn't launch the device at all.
Seems a tad strange that Razer can't seem to make up their minds just what price tag the Project Fiona slate should command, but I guess what better way of finding out than to garner just how much potential customer are willing to shell out on the Windows 8 device.
So what do our readers think, does Project Fiona float your gaming boat enough to let us know which of the price points you find most attractive?