US LTE is more expensive than Europe
As we know more and more countries are turning to 4G LTE networks, and over in the good old US of A Verizon is the market leader in the United States when it come to 4G LTE launching their LTE network back in 2010, whilst over in Sweden they went live with the world's first 4G LTE network in 2009. However it would appear that LTE over in the States is somewhat more expensive than in Europe.
According to a report by the NY Times, a recent study conducted by the research arm of the London based GSM Association does suggest that US 4G LTE services are more expensive that their counterparts over in Europe, and through June there were 27 million LTE subscribers with roughly half of that number being in the USA.
The second largest LTE market is South Korea with 7.5 million, whilst Japan comes in third with 3.5 million, whilst over here in the United Kingdom we are still to get our first LTE network up and running from EE, although over on the continent 21 countries in Europe offer LTE services to 1.5 million users with Germany garnering most users.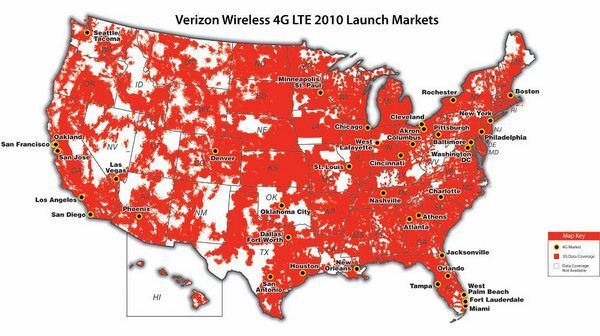 However the study by the GSM Association unit Wireless Intelligence says that being part of the largest LTE network hasn't caused prices to fall, as the study has found that the joint venture between Vodafone and Verizon charges 7.50 bucks per gigabyte of data that is downloaded over LTE, which apparently is 3x the average in Europe at 2.50-bucks, and in excess of 10x that what Sweden charges where the price per gigabyte is 63 cents.
Verizon Wireless spokeswoman, Brenda Raney has said that Verizon LTE plan cited in the study included video and picture messaging, unlimited texts, and unlimited voice minutes shares over ten different data capable devices along with a mobile hotspot on the device. Raney went on to say that having a data only plan would reduce the gigabyte charge to 5.50-bucks on Verizon, although that would still be twice that of Europe.
So there you go, at least now those over in the US know they are paying far more then their European counterparts for 4G LTE services.
Image courtesy of Droid-life.