KDDI Sony Xperia VL exclusive for Japan promising release
Just a quick one if you happen to be one of the Android faithful over in Japan, it appears there is a new Xperia smartphone from the Sony camp that is destined to see launch before the year is out, and that Android smartphone is the Sony Xperia VL, the Japanese version of the Sony Xperia V, and we have some specifications on the Sony Xperia VL for Japan below.
Sony Mobile have now announced the Xperia VL for the Japanese market, which is an Android Ice Cream Sandwich smartphone destined for the KDDI network, and basically sports the same specs and features as the Sony Xperia V, and those specs are…
A 4.3-inch HD Reality Display, a 13 megapixel rear facing camera with Superior Auto feature and Picture Effect modes, a 1.5GHz Snapdragon S4 dual core processor, 4G LTE connectivity, a front facing camera, Sony's ClearAudio+ mode, NFC functionality, and 1seg mobile TV support, along with Sony's Walkman, movies, and album apps, and also the handset is dust and water resistant.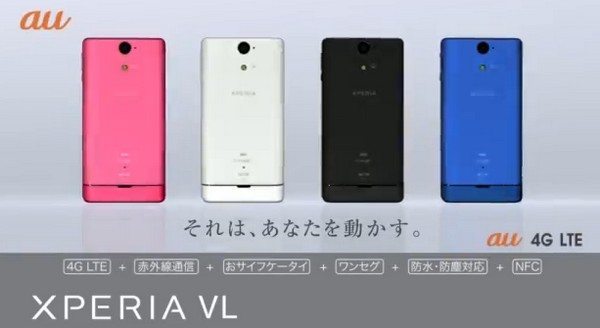 There's no hard and fast release date for the Sony Xperia VL on KDDI, as all Sony are saying is by the end of the year, and obviously there's no word on just how much the Android smartphone will set customers back, but apparently the handset will become available in black, white, blue and pink.
For those over in Japan that might be interested in the Sony Xperia VL we have embedded a couple of Xperia VL videos for your viewing consideration below, so hit those play buttons to check out the smartphone.