Oppo Find 5 Jelly Bean 1080P beauty, new details
Back in September we brought readers some initial details about a phone called the Oppo Find 5. We described this as a beast of a smartphone with impressive rumored specs and incredible slimness at only 6.65mm thick. Today we have further news on this handset as some leaked images have come to light on this 1080p Jelly Bean beauty along with further details.
Another standout feature of the Oppo Find 5 is a 5-inch display joining the phablets on the market such as the Samsung Galaxy Note 2 and the upcoming HTC J Butterfly. Yes, there's an awful lot that impresses about the Oppo Find 5 but before you get too excited we should tell you that this is a phone from Chinese manufacturer Oppo although we hope it might find a release in other areas. This is still unclear but it's something we'd love to see hit other markets, especially if these images (some of which you can see here) are anything to go by. We do know now that the release in China is rumored to be coming in November at a price of 2998 CNY for the 16GB model, approximately $480.
The leaked images came to our attention by Android Authority and are not official but are said to come from a Chinese website that's a "pretty reliable source." It does now appear that Oppo has increased the thickness of the Find 5 from the initially rumored 6.65mm to 6.9mm but that's still a mighty slim device. It's difficult to tell what materials have been used but the design is appealing and very slick and as you can see the phone shown has a black front and white rear while of course there may be more color combinations when it hits the shelves.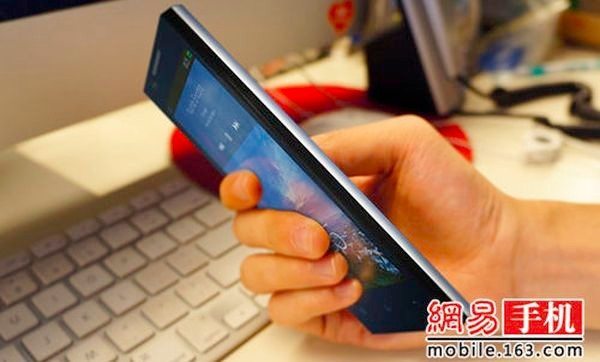 GSM Arena gives some further details such as the display's 3mm bezel and also gives some more hopeful news on the phone's availability. It seems that the Oppo Find 5 could be arriving with GSM and UMTS (with HSPA) network support for China Unicom. So if you are in another region such as Europe or North American you should be able to import one that will work on many carriers there.
We'll give you some details on specs now and the Oppo Find 5 has so many notable ones that it's difficult to know where to begin. Yesterday we gave readers a comparison between the Samsung Galaxy Note 2 and the HTC J Butterfly and the highlight of the J Butterfly (due in Japan in December) is that it's claimed to be the first smartphone with a 5-inch display that has full HD. This means it has a resolution of 1920 x 1080 and a whopping 440ppi. However this claim to fame could be beaten if the Oppo Find 5 does arrive in November as it also has a 5-inch full HD display with resolution of 1280 x 1080 and 441ppi.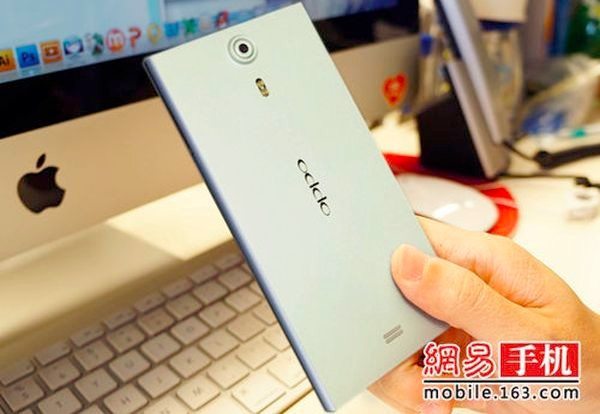 The Oppo Find 5 also has a 1.5GHz Qualcomm quad-core processor, 2GB of RAM, 16 or 32GB of internal storage, 12-megapixel rear camera, 2500mAh battery and as you'd expect from such a high-end phone the very latest Android OS, 4.1 Jelly Bean. We think this looks and sounds like a top-notch handset and we'd love to get a close-up look and hope it's officially released in areas outside China too.
We'd like to hear what you think of the Oppo Find 5. If this were to release in your area would you snap one up? Let us have your comments on this.