iPhone 5 call quality wanted, then join Sprint
The Apple iPhone 5 is flying off the shelves as we speak and different aspects of the phone appeal to different people. There are a myriad of factors that people consider when buying a new smartphone so while some people choose a smartphone for its camera capabilities, others are more concerned with storage, apps, processor speed or factors such as LTE coverage. For some readers though the actual call quality is the most important factor and if it's call quality that you want then it seems you should join Sprint.
An interesting informal test has been conducted in an attempt to find out which of the main US carriers that offer the iPhone 5 gives the best call quality, AT&T, Verizon or Sprint. The iPhone 5 has not been without its flaws but assessments of call quality have been very positive with a new third microphone to improve voice quality and better noise cancellation. However it is still intriguing to hear which carrier offers better voice quality and so Cnet tried out the iPhone 5 on all three of the above carriers in New York City.
Although this is not very scientific it still gives a good idea of call quality on the iPhone 5 and the tester made calls using each specific carrier model held close to the ear and also further away in speakerphone mode. All of the calls were made from the same spot to a nearby office and also to a voice mail drop location in Cnet's San Francisco office. An iPhone 4S on AT&T was also used for comparison.
Firstly it was the turn of AT&T and the call quality using the iPhone 5 was markedly better than using the iPhone 4S. In fact all three carrier versions of the iPhone 5 offered better call quality than the 4S. However AT&T has the most background noise and call quality was described as the most "grainy." With both regular and speakerphone calls, volume was good though and conversations audible.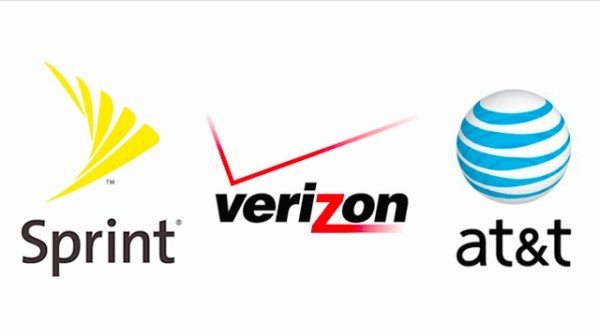 Moving on to Verizon the background noise was reduced to almost silent and calls were audible with the voice "crisp.'' However when phoning the San Francisco voice mail drop there was a certain amount of distortion and popping. Finally on to Sprint and although Verizon gave the carrier a run for its money it was Sprint that came out top. Background noise wasn't a concern at all while the voice had clarity and plenty of volume and was also said to be "richer." A received call was also louder and clearer and overall the Sprint experience was just better than with the other two carriers.
Sprint wins the day then but as we said this was an informal experiment and this could vary depending on location and coverage. You can listen to all of the iPhone 5 audio samples and note the differences for yourself via Cnet here. We'd like to hear from readers about this. Is call quality the most important factor for you in choosing a new phone? If you were about to purchase the iPhone 5 would this persuade you to move to Sprint? Let us have your comments on this.