Sony Xperia Odin C650X possibly at CES 2013
I'm sure most have heard by now that it is expected that Sony will have a new flagship smartphone on their hands sometime next year, which is nothing new as most handset makers bring out new flagship devices every year. However although the Sony flagship handset has been previously spotted in a user agent profile, which has given us the expected name of the device as the Sony Xperia Odin C650X, an image of the Android handset has now surfaced.
The purported image of the Sony Xperia Odin C650X smartphone comes out way courtesy of GSM Arena, and by way of Japanese website Blue Ringer Men, but doesn't really reveal much about the new Sony Android flagship smartphone apart from the expected 5-inch 1080p virtually frameless display.
That 5-inch touch screen appears to be set into what looks like a metal clad housing, but other than that nothing else is revealed, but rumour has it the Sony Xperia Odin C650X will surface sporting 2GB of RAM along with a 1.5GHz Qualcomm Snapdragon S4 quad core processor.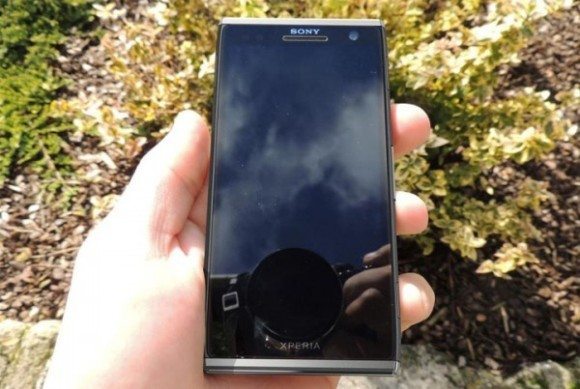 The device is said to come in differing versions under the model numbers C650X, C6502, C6503 and C6506, which are said to be regional models of the Sony flagship handset that is reportedly running Android Jelly Bean.
As for when we can expect to see the Sony Xperia Odin C650X unveiled, rumour has it Sony will do the deed during CES 2013 in Las Vegas in January, which would make sense considering Sony unveiled both the Sony Xperia ion and Xperia S back as CES this year.