iPad mini slapped by Conan O'Brien: video
As you know, Apple dished all the details on the iPad mini the other day, and we now know just how much the smaller iOS slate will hit the pocket for, a price tag that many have said is somewhat on the expensive side for a tablet in the smaller size range, and it appears that Conan O'Brien has something to say about that.
We have the latest slap at the iPad mini from the US comedian in a humorous video that comes our way courtesy of Phone Arena by way of Team Coco, in the form of the first advert for the smaller iOS tablet, which Conan believes is and ad that is somewhat condescending.
Basically the message in the footage is that all Apple really wants is for you to spend your money, and that you will purchase anything they put into their stores regardless of how small the changes might be to the previous version, and that people are simply trying to fill the empty void in their sad life…presumably meaning the iOS faithful out there.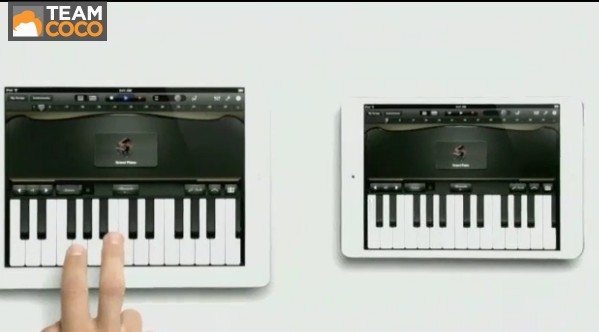 Have to say it is a bit of a harsh slap at Apple and those that purchase Apple gear, but considering that the 16GB WiFi iPad mini will set you back 329-bucks it does appear that Apple is all about the money, when you consider the popular Google Nexus 7 16GB is 249-bucks.
Anyway, no doubt regardless of the cost, the iPad mini will do well in the mobile space and draw in a great deal of profit for Apple, so perhaps this comical slap is deserved.
All you need do now is head on down and mash that play button to check out the iPad mini spend your money footage…enjoy, and feel free to let us know in our comments area below if you believe Conan has hit the nail right on the head.