Verizon Galaxy Note 2 has branded home button
As you know, the popular Samsung Galaxy Note 2 is set to become available over in the good old US of A on three of the USA's major carriers, but it appears that when it comes to the Big Red, they don't want you to forget that it is a Verizon branded device you are playing with, and makes sure you can't forget.
According to a report by Phone Arena, the Big Red have decided that what the Samsung Galaxy Note 2 really needs to make it stand out from the crowd is a Verizon logo plastered right on the home button, not being satisfied with their logo slapped on the rear of the Android smartphone/tablet combo.
Apparently that Verizon logo on the home button is there for keeps too, as you can rub or scratch it off as it is not a simple sticker that is easily removed, and the rear logo and 4G LTE branding is also larger than the actual name of the device.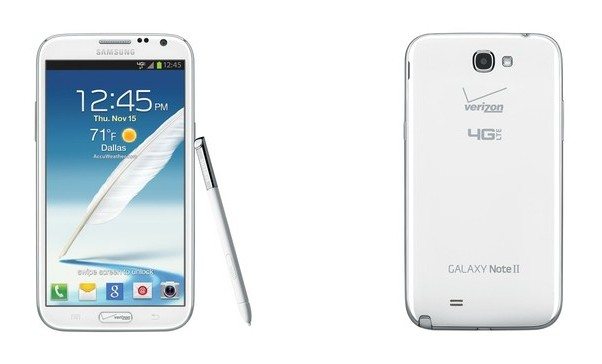 The guys say it's like Verizon is trying to state that although you the customer pays the Big Red over 100-bucks a month for service, they own you, and also say that the logo is absurd and obnoxious, a tad harsh I think but there you go.
We previously reported, the Samsung Galaxy Note 2 for Verizon was now up for pre-order for $299.99 when signing up for the usual two-year agreement in both white and grey by heading on over to the Verizon Wireless website.
So what do our Android faithful readers think about Verizon slapping their logo on the home button of the device, will it put you off purchasing it, or doesn't it really make that much difference?