Grand Theft Auto: Vice City for Android and iOS release soon
There are many fans of the Grand Theft Auto franchise that are waiting for the release of GTA 5, which is the first major title since 2008, but in the meantime we have news of Grand Theft Auto: Vice City for Android and iOS that will be releasing soon.
According to the guys over at SlashGear this Monday will see the tenth anniversary of the release of Vice City originally, with the game being the follow on to the hugely successful Grand Theft Auto III, and to celebrate this Rockstar Games will be providing versions of the game for both the Android and iOS platforms later this fall.
The company did something similar last year when they celebrated the tenth anniversary of Grand Theft Auto III, and this time Rockstar will be providing lots of other content along with collectible items from the developer's online store.
There will be artwork that has never been seen previously along with an anniversary trailer that will be released, which will showcase some of the memorable music and scenes from the game. The collectable products will be available as a limited run via the Rockstar Warehouse along with a whole host of freebies as well.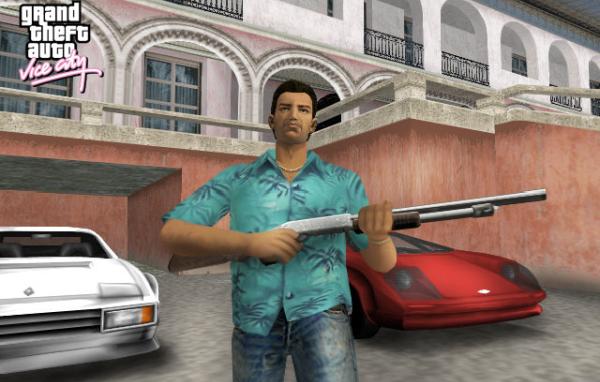 Currently it is not known what the anniversary items will be, but it is likely to include things such as T-shirts, mugs, and other similar items. The Android and iOS versions of the game are being promised to "bring the full experience to mobile devices, featuring native high-resolution graphics and several enhancements unique to the iOS and Android platforms".
The announcement by Rockstar mentioned the game was coming to select Android devices so obviously not all hardware will be capable of running the software once released, you would have thought though that devices running Ice Cream Sandwich and above will be compatible.
Do you have fond memories of Vice City?