iOS 6 and 6.0.1 Untethered iPhone 5 Jailbreak waiting game
The story of an iOS 6 and then iOS 6.0.1 untethered iPhone 5 jailbreak has been rumbling on for some time and we've been keeping readers in the know about all the latest updates. We won't pretend that the latest news means the untethered jailbreak is imminent but nevertheless we hope to clear up some of the misconceptions that have been reported over the last few days by giving you some news from two of those in the know, p0sixninja and MuscleNerd.
We recently gave readers a full recap of the iOS 6 and iOS 6.0.1 untethered jailbreak progress so far so if you want to get totally up to speed then check that out. Sn0wBreeze has also now been updated but this only provides a tethered jailbreak for iOS 6 and iOS 6.0.1 and only for pre-A5 iOS 6 devices at that and earlier today we told you about a tethered jailbreak for iOS 6.1 Beta 2 using RedSn0w.
At Phones Review we have always urged readers to follow news from the iPhone and Chronic Dev Teams and many of the most prominent and well-respected members of the jailbreaking community who post on Twitter, such as @p0sixninja, @MuscleNerd, @pod2g, @planetbeing and more. We are pleased therefore that the latest developments come from p0sixninja and MuscleNerd, who we know are very much in the loop.
Apparently p0sixninja, aka Greenpois0n Absinthe developer Joshua Hill from the Chronic Dev Team, caused some excitement at the weekend by tweeting about the iOS 6 and iOS 6.1 untethered jailbreak and his progress with it but this was misinterpreted by some blogs which then spread the news that the jailbreak was about to be released. An article on iDigital Times clears this up by explaining that firstly p0sixninja tweeted that the "current status of an iPhone 5 jailbreak is grim" but added that he was working on something even bigger. When questioned over what could be bigger p0sixninja tweeted, "BootROM and decryption keys for A5/A5X/A6/A6X."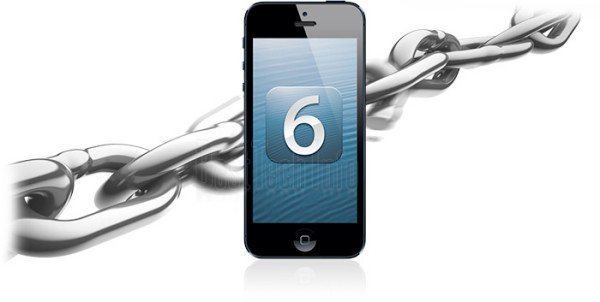 This is what seemed to cause a whirlwind of excitement and articles appeared on blogs saying that p0sixninja had found BootROM and decryption keys when in fact that is NOT what p0sixninja actually said. Because of this misinterpretation many were led to believe that the untethered iOS 6 and iOS 6.0.1 jailbreak was virtually ready to go. MuscleNerd then helpfully stepped in to try to clarify the situation tweeting himself that "Bootrom hasn't even been dumped since 2010, let alone crashed or exploited." MuscleNerd went on to explain that it was easy for such things to be misunderstood and iDigital Times then managed to have a chat with MuscleNerd to ascertain further developments.
MuscleNerd made it clear that p0sixninja had never said that he had found BootROM and decryption keys but had merely said he was working on it. This would mean he would get access to the aes engine and bootroom dump but that this hadn't happened yet. Following this p0sixninja tweeted again to reiterate that he'd never said he had a bootrom exploit but was attempting to get bootrom code. This of course all means that we cannot give the news that many of you are waiting for, that an untethered iPhone 5 jailbreak is around the corner, although of course with every day it does become closer.
MuscleNerd also gave a glimmer of hope about progress though by explaining that if p0sixninja manages to find the decryption keys they could be tweeted and other developers would then know he was on to something. Those members of the jailbreaking community such as MuscleNerd himself would then be able to confirm the codes as proof of an exploit but progress hasn't reached this stage yet. However p0sixninja has more recently noted that he is now "making some good progress," so that's further promising news.
As usual we'll give you our usual message that at Phones Review we cannot recommend jailbreaking and if you do so the responsibility is entirely your own. Nevertheless we know from the many, many reader comments to our jailbreaking articles how important this is to many of you so we will continue to bring you further developments as we hear them.
We are always interested in hearing from readers so if you wish to tell us your thoughts about the iOS 6 and iOS 6.0.1 untethered jailbreaking situation then send us your comments. Are you eagerly waiting to be able to jailbreak your iPhone 5 or other iOS device? Maybe you wish the untethered jailbreak would hurry up and come but at the same time respect the hard work of members of the Dev teams?