Jailbreak for iOS 6.0.1 & iPhone 5 total recap untethered
We know that many of our readers are avidly waiting to hear about a jailbreak for iOS 6.0.1 and the iPhone 5 and in particular an untethered jailbreak. This has been quite some saga and we've been endeavoring to keep readers informed about the current situation. However after an initial flurry of promising news things seem to have stagnated a little over recent weeks. If you haven't been following the developments so far we thought we'd give you a total recap.
We've now posted many articles about the iOS 6 untethered jailbreak and so if you want to know more about various aspects we mention in our catch-up then just check out the links for more detail. We've had hundreds of comments now from readers about the wait, some excited and some anxious, but all of them wanting the untethered jailbreak as quickly as possible. We should remember though that the brilliant hackers and developers of the jailbreaking community, such as the Chronic Dev team and iPhone Dev team do this in their own time and don't charge for their jailbreaks. Any untethered jailbreak that you've already seen advertised for iOS 6.0.1 is likely to be a scam so we'd highly urge you to wait for the people in the know to release it.
So on with the story, and believe me this is quite an epic so far. Back at the end of September many of you will remember that renowned member of the jailbreaking community @pod2g said that he wasn't currently working on the iOS 6 untethered jailbreak although he didn't rule out future involvement in this. This caused many jailbreakers to have that sinking feeling and maybe should have signified just how difficult this one was going to be as Apple had obviously tightened security even further.
By early October, with all quiet from the well-known jailbreaking names, the web suddenly went wild as a young UK student declared on Twitter that he was close to an iOS 6 jailbreak for the iPhone 5 using a modded version of Redsn0w. The claims were greeted with huge skepticism from some and wild excitement by others who wanted to believe that this unknown jailbreaker could really come up with a solution before the Chronic Dev team. In the days to follow there was news that other people had joined with the UK student to work on the untethered jailbreak and photos started to emerge as 'proof' of the jailbreak being worked on.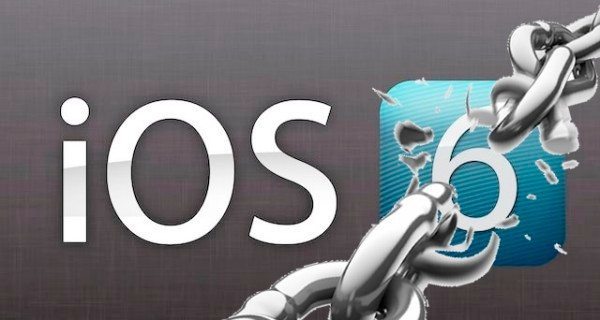 The team became known as Team Dr1zzle and for a while it seemed they were indeed close to the untethered jailbreak. Their attempts gathered such attention that at JailbreakCon, respected jailbreaker such as @pod2g, @p0sixninja and @musclenerd got in touch with Team Dr1zzle to say they would be happy to look at any videos the team could supply and look over their work so far. Of course at first this got many people excited as it seemed that perhaps Team Dr1zzle really was the genuine article but this eventually seemed to fizzle out with a certain amount of acrimony between Team Dr1zzle members and all went quiet once more.
In the meantime though it seemed that the iOS 6 untethered jailbreak might materialize from more well-known jailbreaking sources at the Hack in the Box security conference. Some demo videos about the iOS 6 untethered jailbreak emerged at the conference and a kernel exploit was shown installing and running Cydia on the iPhone 5. A further event with @pod2g, @musclenerd and @planetbeing was much-hyped and there were hopes that the untethered jailbreak might be unveiled but alas this didn't happen either.
Following this though there was promising news in mid-October when @pod2g admitted that for the moment he was stuck but was still confident that a jailbreak could come in the next few weeks. At the same time @musclenerd also revealed that members of the jailbreaking community had come up with something but that there was still a lot of testing to do before it would be ready. A few days later we heard that an iOS 6 tethered jailbreak for the iPhone 5 was very close from @planetbeing but the failbreak meant an Apple Developer account was necessary, a way of keeping it internal for now. At this point there was speculation that the reason the tethered jailbreak was being kept under wraps was that jailbreakers were working hard on a preferred untethered iPhone 5 jailbreak.
The next development in our untethered jailbreak tale took in the news that iOS 6.0.1 was about to be released by Apple and that this could mean the untethered jailbreak for iOS 6 was put on hold. This certainly made sense as all the work done so far on the jailbreak would be thrown away and those working on it would have to start again after iOS 6.0.1. It certainly seemed possible that the iOS 6 untethered jailbreak could even be ready to go but was being held back then.
Some days later we heard that although it seemed an untethered jailbreak was still likely there was bad news for iPad owners as new rules have now made it illegal to jailbreak tablet devices. Although of course this was bad news for iPad owners, there was nothing to stop people using an untethered jailbreak on the iPhone 5 and the one glimmer of hope we had from this was that if an untethered jailbreak no longer had to take into account the iPad, then perhaps it would be a little sooner to release.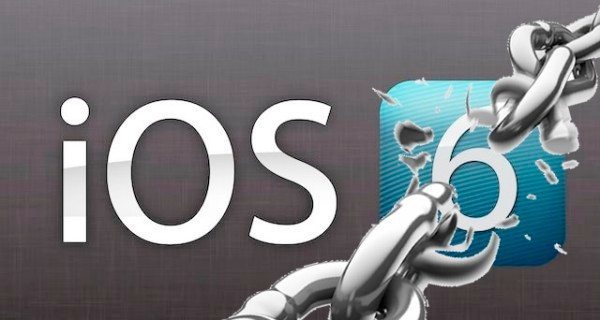 However it has to be said that things are still very quiet on the iOS 6.0.1. untethered jailbreak scene. A few days ago we told how the iDev team had updated the RedSn0w jailbreaking utility following the release of iOS 6.0.1 although there were no changes specific to iOS 6.0.1. This only gives a tethered jailbreak though and is only compatible with pre-A5 devices.
We also recently told how an iOS 6.0.1 jailbreak has been created for the just-released iPad mini through a TinyUmbrella update. However @musclenerd tweeted that this was a failbreak so again it is not available for a general public release in the same way that @chpwn's jailbreak for the iPhone 5 was also a failbreak. Of course this does show that the jailbreaking community is still hard at work and have come up with multiple exploits so hopefully members of the general public may soon be able to get their hands on the jailbreak, and of course hopefully an untethered jailbreak too.
What does seem certain for now is that the likes of @musclenerd, @pod2g and @planetbeing will be encouraged by the latest developments and hopefully are continuing to work on new exploits that will mean an untethered jailbreak for iOS 6.x can be released to the public soon. Remember though that these dedicated jailbreakers will be looking to make an untethered jailbreak completely stable before releasing it generally.
We'll be closely following further developments on an iOS 6.0.1 untethered jailbreak so please check back with us from time to time. Also we would advise using social networks to follow members of the jailbreaking community (see twitter names throughout post) and another good source of current information is the Dev-Team blog. As usual we'll end by saying that at Phones Review we cannot recommend jailbreaking and if you choose to do so it's your own responsibility. However we do know that many, many of our readers enjoy jailbreaking and the extra freedom it gives to their devices.
So there you go, hopefully our recap on the iOS 6.x untethered jailbreak now has you up to speed and although we still have no definite news on when it may become available to the public, we at least think there are promising signs and that it could be here sooner rather than later. We'd like to hear your thoughts on this. Are you frustrated at the lack of an untethered jailbreak so far? Maybe you can't wait to jailbreak your iPhone 5 but recognize that Apple has stepped up security and that these things take time? Let us know with your comments.