Nexus 4 & 10 Jelly Bean 4.2 OTA update, extras plus bumpers
There's a massive amount of interest at the moment in the LG Nexus 4 smartphone and the Samsung Nexus 10 tablet, both being released today and available through the Google Play Store. Both will run the Android 4.2 Jelly Bean OS out of the box and today we have heard that a 4.2 OTA update has been pushed out and will be the version shipped. This will bring some extras and we also have news about some Nexus 4 bumpers.
The Nexus 4 phone and Nexus 10 tablet are both highly-anticipated and it seems that the Nexus 4 in particular is set to be a huge success as it's receiving a huge amount of positive attention. These are the next Google Nexus devices therefore providing that pure Google Android experience that so many enthusiasts love and yesterday we gave details about a release today along with ordering details, while most recently we informed readers about Wi-Fi calling with the Nexus 4.
Now we have learned from Engadget that a 4.2 Jelly Bean OTA update has already been pushed out to review units of the Nexus 4 and Nexus 10 and that Google has confirmed that this will be the build that both devices ship with from today. Extras provided with the latest update include the addition of lock screen widgets to both the Nexus 4 phone and the Nexus 10 tablet while the Nexus 10 also receives multi-user support.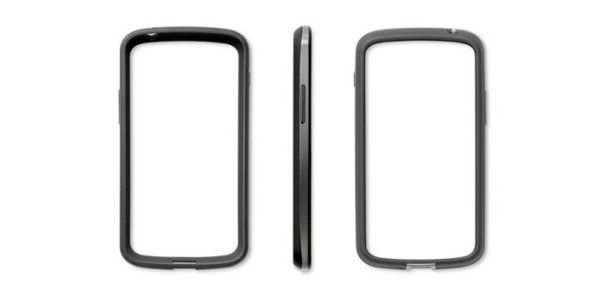 For those of you who have already decided to order a Nexus 4 phone today from the Google Play Store we can also tell you that official Nexus 4 bumper cases are now available through Google Play, according to Droid-Life. The bumper cases are only available in black and are priced at $20 /£15.99 and you can order them from the Google Play Store here.
Many of you will be getting ready to hit that order button on Google Play for the Nexus 4 phone or Nexus 10 tablet and while you wait you maybe interested in our comparison of the Nexus 4 and Optimus L9 or alternatively a Nexus 4 vs Galaxy Nexus upgrade dilemma where we looked at whether it was worth upgrading to the latest Nexus phone. We'd like to hear from readers about the Nexus 4 and Nexus 10.
Will you be ordering either of these Nexus devices? Is it the appeal of a pure Android experience that makes you favor the Nexus 4 or Nexus 10 over other smartphones and tablets on the market? Let us know with your comments.