LG Nexus 4 and Samsung Nexus 10 shipping release tomorrow
We have written many posts now on the LG Nexus 4, the next Google Nexus smartphone and we know from comments from readers how hotly-anticipated this is. As well as this the Samsung Nexus 10 tablet is due for release and today we have great news for the many of you waiting for either of these devices as we can tell you that there is no pre-order period but this means that the shipping release starts tomorrow.
Instead of pre-orders, from November 13 (tomorrow) the Google Play Store will be accepting orders for both of these devices with shipping starting immediately on the same day. That means if you get your orders in quickly tomorrow it's now hardly any time at all until you'll be able to get your hands on the Nexus 4 phone or the Nexus 10 tablet and if you opt for overnight shipping you could be using one of these as early as Wednesday.
This news comes to us from Android Police who spoke to a Google PR rep and was told that at the moment if you try to order you'll still see 'Notify me' but from the 13th the devices will be available to order. However at the moment it's not yet known what time the Google Play Store will start taking orders tomorrow, although we'd imagine it would be pretty early in the morning. As a caveat we should point out that Android Police is a US-based site and says that if you're in another country where these devices are due for release on November 13 the same info about no pre-orders and shipping from tomorrow probably applies, but they can't be sure.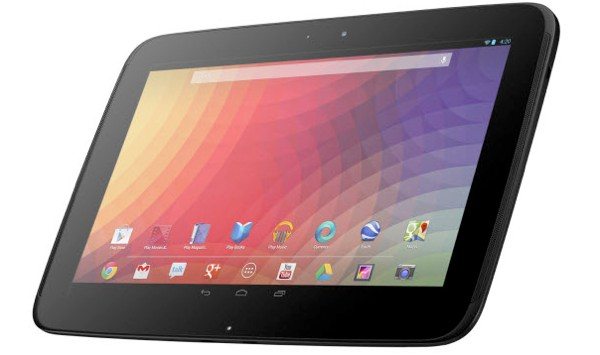 If you want to order either of these devices then we'll give you Google Play Store links here. The LG Nexus 4 8GB phone is available here, while the LG Nexus 4 16GB version is here. Click here for the order page for the Samsung Nexus 10 16GB tablet or here for the 32GB tablet. We know that many of you will be hitting these order buttons from tomorrow to try to get your hands on the Nexus 4 phone or Nexus 10 tablet running Android 4.2 Jelly Bean. While you wait you may be interested in our article about whether it's worth upgrading from the Samsung Galaxy Nexus to the LG Nexus 4?
Will you be ready to order your LG Nexus 4 or Samsung Nexus 10 tomorrow from Google Play? If you order we'd be interested to hear how soon readers start to receive these devices so let us know with your comments.