HTC One SV heading for the UK on EE
For those Android faithful over here in the United Kingdom that love HTC made devices there is a new Android Ice Cream Sandwich sporting smartphone coming from the HTC camp that is destined to play nice on EE in the UK and that smartphone is the HTC One SV, which is said to land on Brit shores in the coming weeks.
A report over on Pocket Now has it that HTC has officially announced the HTC One SV for the United Kingdom, which will become available through selected retailers, operators and distribution partners, one of which will be EE, as the HTC One SV is capable of playing nice on EE's 4G LTE network.
However, the HTC One SV isn't the most powerful device HTC has delivered, as the handset does come with a rather modest spec sheet that includes a 4.3-inch Super LCD2 WVGA touch screen along with a 1.2GHz Snapdragon S4 dual core processor.
The Android Ice Cream Sandwich handset also offers a 5 megapixel rear facing camera, a 1.6 megapixel front facing camera, 1GB of RAM, 8GB of internal storage, NFC, Beats Audio tech and all the usual.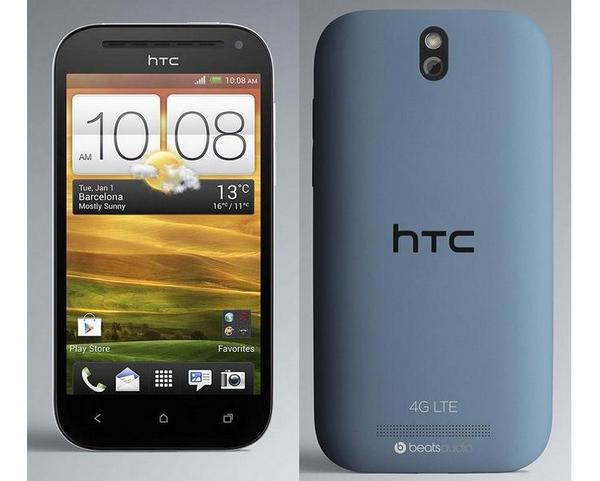 It might disappoint some that this mid-range handset is coming with Android ICS aboard; however we previously reported that HTC Android Jelly Bean update device information had been leaked, and on that list of devices scheduled to receive an update to Jelly Bean is the HTC One SV, so that handset will be getting a taste of Android Jelly Bean at some point in the future.
Apparently HTC announced the One SV back at the beginning of last month for some regions, but if you are in the UK you should be able to purchase the device soon, which will be available in Glacier White and Pyrenees Blue options. However, unfortunately there is no exact release date mentioned or any mention of what price tag the One SV will command.
Does the HTC One SV sound like an Android smartphone any of our UK readers might be interested in?