Motorola Atrix HD turn to receive Jelly Bean update
It now seems that almost every day we get to hear about another smartphone finally getting updated to the Android Jelly Bean operating system, as the updating process is seemingly gathering pace. The process is certainly looking to be taking place quicker than it did for Android ICS, and we now have news of the AT&T Motorola Atrix HD and it's time to receive the Android Jelly Bean update.
Motorola first made us aware of their Android Jelly Bean update plans back in October before updating us a few days ago. Now customers of US carrier AT&T are beginning to receive the Android 4.1 Jelly Bean update that is promised to make the handset easier to use while being more powerful than ever before.
The update has started rolling out today and can be achieved via an over the air update and will offer new features to users such as Google Now with a smoother UI experience thanks to Project Butter.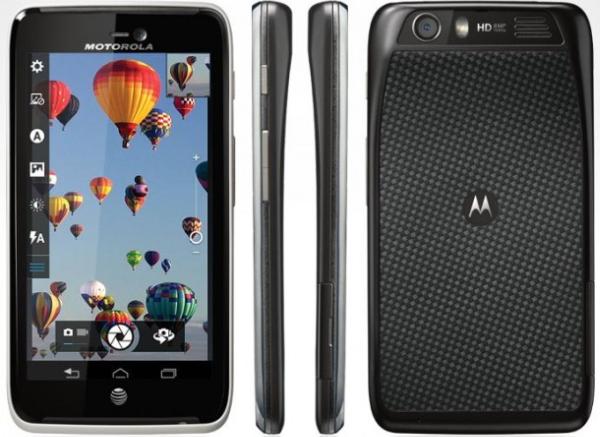 Other new features that the new firmware brings with it include an improved notification bar that allows users to expand or collapse any notification. Using the notification window users can see all of the text from an SMS message, or if they receive a MMS message the full photo can be viewed without having to leave the notification bar.
The most commonly used settings can be accessed with a quick swipe from the home screen thanks to the Quick Settings feature, and the new filmstrip mode allows users to quickly see images or delete them from the gallery by simply swiping up or down.
There are a number of improvements to the camera that include users being able to check on focus quality thanks to a signal, and now users can reply by SMS message to missed calls with a single touch. If you have yet to receive a notification for the update you can manually check for it yourself by heading into Settings, then selecting About Phone and Software Updates to see if it is ready for your handset.
This news comes after we told you earlier today that owners of the Samsung Galaxy S3 on Verizon Wireless had started to receive the Android 4.1 update, and hopefully other popular smartphones will also be treated to the software in the coming weeks.
Has your Motorola Atrix HD received Android Jelly Bean yet?