Motorola complete device latest for Jelly Bean update
If you're one of the many readers who have a Motorola device and want to know if it will receive the update to Android 4.1 Jelly Bean at some point, then this article is for you. We've been bringing you news on various manufacturers plans for the upgrade to Jelly Bean and Motorola has just updated their complete list of devices giving details of which phones and tablets will definitely get Jelly Bean and which will not, but are part of the Motorola trade-up program with a $100 rebate.
In our earlier roundup of manufacturers devices that were confirmed to be receiving Jelly Bean we only knew from Motorola that the Droid RAZR HD, the Droid RAZR MAXX HD and Droid RAZR M would definitely get their taste of Jelly Bean but the situation was very unclear regarding other devices. We also gave readers some information from Motorola regarding the $100 credit trade-up program for owners of 2011 devices that would NOT be receiving Jelly Bean. Today we have more news about devices that are now confirmed to receive Jelly Bean or have been added to the trade-up program.
The list of U.S. devices that have been confirmed for the Jelly Bean update is now as follows, the Droid RAZR M, Droid RAZR HD, Droid RAZR MAXX HD, Atrix HD, Photon Q, Electrify 2, Droid RAZR, Droid RAZR MAXX, Droid 4, Droid Bionic, Xoom Wi-Fi Only and Xoom WiFi + 3G/LTE. The Xoom Wi-Fi Only Jelly Bean update has already started rolling out but so far the only phones that have received a timeline for when the update is due are the Droid RAZR M, the Droid RAZR HD and Droid RAZR MAXX HD and Motorola states that those three will receive Jelly Bean before 2013. Motorola has also given a Q4 date for the Xoom WiFi + 3G/LTE. There is no date at all for all of the other devices above but at least you now know that Jelly Bean will eventually arrive.
The following devices will not be upgraded from their current Froyo, Gingerbread or ICS status but WILL be part of the trade-up program. They are the Atrix 4G, Atrix 2, Photon 4G, Electrify, Cliq 2, Admiral, Droid 3, Droid X2, Milestone 3, Milestone X2, Motorola XPRT, Motorola Triumph and Motorola Titanium. For full details of the Motorola $100 trade-up program head to this Motorola link.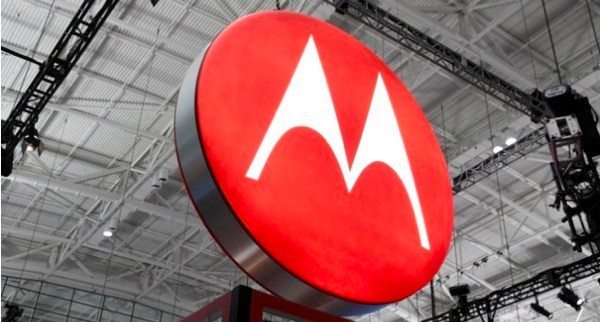 Meanwhile it looks as though you may be out of luck if you have the Droid 2, Droid 2 Global, Droid Pro or Motorola Pro+. These are all listed as remaining on Gingerbread and so far at least it doesn't look as though these will be added to the trade-up program. Some more devices are also included on the Motorola list that are not in any of the above categories. These are the Motorola Xoom Family Edition, Droid Xyboard 10.1, Motorola Xyboard 10.1/Xoom 2, Droid Xyboard 8.2 and the Motorola Xyboard 8.2. It's a bit of a mystery what will happen for these as Motorola simply lists them as currently or shortly to receive the ICS upgrade but makes no mention of anything beyond that on the Jelly Bean front.
Full details can be found on the official Motorola Android Software Upgrade News page here as brought to our attention by Phone Dog. If you own a Motorola device outside the US you might also be interested in checking out the Motorola News page link above as it has status details for devices in other regions and countries.
Yesterday we gave news for owners of the Motorola Droid Bionic that at last the 4.0 ICS update was now starting to rollout and also that it had now been confirmed for receiving Jelly Bean. We had a big response from readers about their disappointment over how long it took to get Ice Cream Sandwich or who were still waiting, so if your device is definitely getting Jelly Bean but hasn't been give a date yet then we would caution you not to expect it too soon! Apart from that though there will be plenty of Motorola device owners pleased to hear that Jelly Bean will be coming to their smartphones or tablets.
We'd like to hear your thoughts on this. Are you the owner of a Motorola device that appears on the list? Are you pleased that yours is to receive 4.1 Jelly Bean? Maybe yours did not make that list but you will be eligible for the $100 rebate trade-up program, if so how do you feel about this? Let us know with your comments.