Verizon Pantech Perception HD 4G not too shabby
Fans of Android smartphones are bombarded with a whole host of new hardware constantly being released, which luckily suit most consumers' budgets and if you are not overly bothered about which manufacturer it's made by, the choice is even wider. Today we have reports of an upcoming Verizon Pantech Perception HD 4G handset that doesn't look too shabby.
A couple of days ago we brought you news of the Pantech Discover that was announced for AT&T customers, and now as Unwired View are reporting it seems that Verizon customers are about to get a new Pantech smartphone as well. The carrier already has the Pantech Marauder on offer that doesn't exactly excite, but it seems it is about to change that with the Perception.
The device rocks a 4.8-inch HD touchscreen display that offers a resolution of 1196 x 720 according to some benchmarks that have appeared for the device courtesy of the GLBenchmark website. The device features a powerful dual core Snapdragon S4 processor from Qualcomm clocked at 1.5GHz.
There is also 1GB of RAM under the hood as well, but besides this information there is not much more known about the device so far with regards to camera spec and on board storage. Over on AT&T the Discover costs customers only $49 as long as a new two year contract is agreed to, and hopefully the Perception will be priced around the same mark once it arrives on the Verizon Wireless network.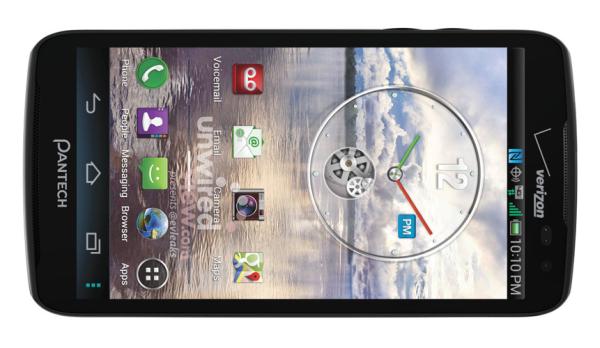 According to the benchmark site the device is running the Android 4.0.3 Ice Cream Sandwich operating system, but given the internal components installed on the device there is no reason why it can't easily handle Android 4.1 Jelly Bean once released. It is thought the Pantech Perception will be making an appearance sometime during the first quarter of this year, so official details of the handset could easily break at any time now.
It seems the device will give Verizon customers a feature packed smartphone that doesn't cost the levels that the likes of the Samsung Galaxy S3 and other Android heavy weights are set at, and while not as good spec wise the Perception looks to have quite a bit on offer.
Will you be having a look at the Pantech Perception once it is released?