iPhone 5 demand abates, prompts cheaper or sooner theories
It seems rather strange that only a few weeks ago we were informing readers that supplies had finally caught up with demand for the Apple iPhone 5. After being in short supply since its September release it finally became possible to order one online for immediate shipping. Now it seems not only has Apple caught up with demand for the iPhone 5 but also that the demand is abating, so much so that Apple is cutting component supplies, in some instances by approximately half. This is further prompting previous theory that a cheaper iPhone model may be on the way or that the next iPhone may be appearing sooner.
According to a new report regarding Apple's January to March quarter, the company has reduced its orders for 4-inch iPhone 5 displays by "roughly half" while also instigating a drawdown on orders for other components. This is added to by news from Japan that fewer Apple orders means that Japanese LCD component suppliers are seeking alternative business. The current iPhone 5 Retina displays are sourced from Japan Display and Sharp as well as LG Display of South Korea.
Although it appears odd that after finally catching up with demand, it should have fallen so rapidly that iPhone 5 component orders are being halved, one theory behind the decline in demand involves rumors of a less expensive iPhone being introduced this year. It's possible of course that consumers hearing of this speculation may have deferred their purchase of the iPhone 5 but we're surprised that it would affect desire for the phone so much that component orders have been so drastically cut. Another possibility could be that more and more customers are turning towards smartphones using the Android platform.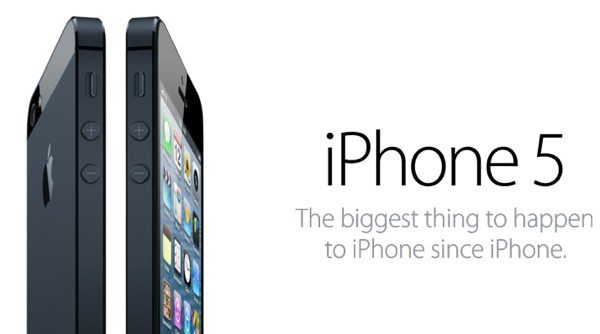 We also told recently though how an iPad 5 and iPad mini 2 are now being strongly rumored for a March release, much earlier than many anticipated. This conjecture comes from more than one respected analyst and so maybe potential iPhone customers are now wary of purchasing the current iPhone in case a new one is just about to emerge. Although the current iPhone launch pattern is for a fall release we have recently heard that Apple could be reverting to its previous summer launches of the iPhone to tie in with WWDC. However although this means it may arrive in summer rather than fall we don't imagine it would appear any earlier than June, although of course anything is possible.
We'd like to hear your ideas regarding the weakened demand for the iPhone 5. Do you think people are holding back to see if a cheaper iPhone will release? Maybe you feel that some consumers may be hoping for an earlier than anticipated release of the iPhone 5S or iPhone 6? Perhaps it's simply that more consumers are turning to Android smartphones? Let us know with your comments.
Sources: Wall Street Journal AND Nikkai