iPhone Mini renderings mixes iOS 7 and styling
There are a few whispers flying around on the great Web at the moment about the iPhone mini, of course we have to take this with a pinch of salt until official information if any comes to light. Even if no word on such a device get's an official announcement, there is nothing stopping a few renderings showing up for utter viewing pleasure.
Dallas Bradshaw is the creator behind the first iPhone mini rendering and to be frank we really like them and could see them on the Apple market somewhere, the first iPhone mini if real would come with features such as iOS 7 and a dual core Apple A7 processor, but to bump things up a notch or two how about quad core graphics to boot? If this was released this is what this model would house.
This iPhone mini shown below would also boast Retina Display and Siri would no longer be in that ghastly beta stage, no need to worry about storage on such a small device because there will be 16, 32 or 64 GB options. Also included would be NFC, Bluetooth 4.0 and a much better extended battery offering 11 hours of LTE browsing or 11 hours of talk time, according to Dallas there would also be enough battery life for 15 hours of WiFi browsing.
The iPhone mini shown above and below would have new features such as iList, which can be open via the home button, there will be a iSight 8-megapixel camera with 1080p recording on the rear and on the front will be a 5 MP camera with FaceTime as well as recording.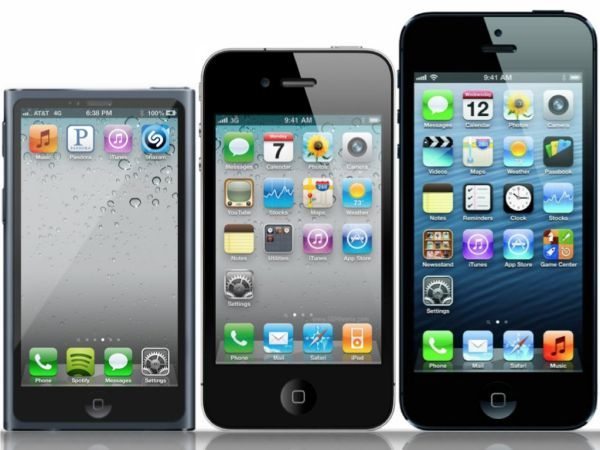 Diego Alejandro Hermoza Llanos created the next iPhone mini concept. Prices will start at around $129, and if you look at the iPhone mini rendering below you will see it has a remarkable resemblance to the new iPod nano. There are no specs but we would like to see a 3 to 3.2 inch retina display, iOS 7 or iOSX as well as 8MP iSight HD camera. Would be fantastic if it was only 6mm thin and just as powerful as the iPhone 5, long shot but anything is possible.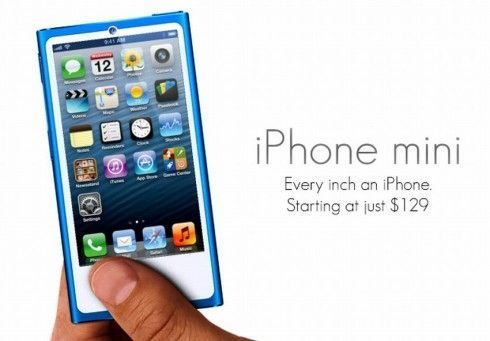 Please let us know what iPhone mini rendering your prefer the most? For many more renderings and ideas please visit Concept Phones.