LG Nexus 5 & 7.7 release tipped with Key Lime Pie
The Nexus range of mobile devices remains hugely popular among Android fans that are looking for an unspoilt experience of the operating system. Recently though getting hold of the illustrious Nexus 4 via Google Play hasn't been without its problems, as stock levels have virtually been non-existent since the handset was released selling out almost instantly every time stock is replenished. There are now new rumours about a LG Nexus 5 and Nexus 7.7 release being tipped with Android 5.0 Key Lime Pie.
There were recently rumours suggesting that LG had ceased production of the Nexus 4 for the imminent release of a new model, which were quickly dismissed and earlier today we brought you the news that T-Mobile in the US were widening the availability of the smartphone.
Now more rumours have come to light that suggest LG is working on new Nexus hardware that includes another smartphone, and a tablet PC. First up the Nexus 5 is being tipped to feature a 5-inch Full HD display and powered by the new Nvidia Tegra 4 processor that was unveiled recently. This will be paired with 2GB of RAM with a 13-megapixel rear camera, and around the front it is being claimed there will be a 3-megapixel shooter.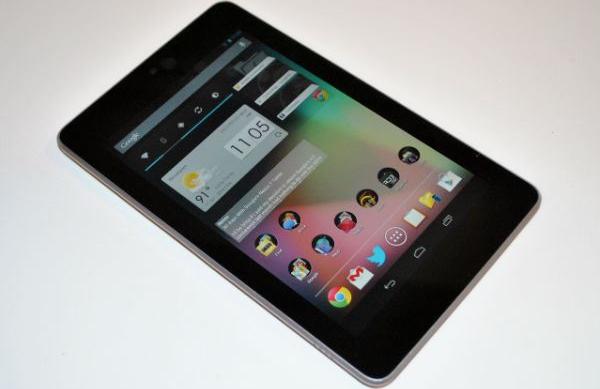 Storage wise the handset is supposedly going to come in either 8GB or 16GB of storage, with the 8GB version costing the same price as the current Nexus 4. It is also alleged that LG is working on a Nexus 7.7 tablet PC that will feature a display of 7.7-inches with a resolution of 1920 x 1200, and 294ppi pixel density.
This again will have the Tegra 4 processor under the hood with HD cameras on the both sides of the device. It is being claimed that both of the devices will be unveiled at the Google I/O 2013 event that starts on May 15th. While these rumours have to be taken with the usual pinch of salt, there could be some truth in them considering the event is still a few months away yet.
Both of these devices are claimed to release running the yet to be announced Android 5.0 Key Lime Pie operating system, and It also seems that this year will certainly see the explosion of numerous smartphones being made available with 5-inch displays, and would be a bump up from the 4.7-inch that the Nexus 4 uses. Source: Android Atoic via Google Translate.
Do you think there is any truth in these rumours?