Nexus 4 at T-Mobile in stock again but for how long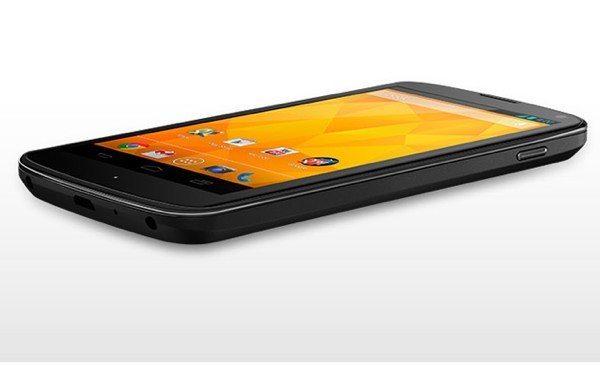 If you're still trying to get your hands on the Google Nexus 4 smartphone by LG you'll no doubt already know that it has been extremely difficult to get hold of. We've been keeping you informed with news on this and today we can tell you that if you've been waiting for it to come back in stock at T-Mobile more supplies have arrived at last and it you head to the online order page now you should be able to order one. Of course as stocks have been selling out very quickly we don't know how long this latest batch will last so you may be best to order your Nexus 4 quickly.
The Nexus 4 is a very impressive and notable smartphone and we've not held back with our enthusiasm for it. It's just a shame that the launch of such a significant phone was marred by the poor supplies. Available through the Google Play Store it sold out virtually instantly and the same thing happened with further stock. T-Mobile was the only other avenue in the US for consumers to purchase the Nexus 4 and we recently told how the carrier had stated that more units would be available for sale in more stores and hopefully online on January 23rd. Following that we heard further news that availability was to stabilize soon as production had been increased.
We're happy to say then that T-Mobile has kept to its word as while a look at the Google Play Store today shows the Nexus 4 still listed as sold out, the T-Mobile website shows stock available. Of course there is a premium to pay for ordering the phone through T-Mobile. The full retail price of the 16GB Nexus 4 is listed at $549.99 or you can obtain it on a two-year contract for $199.99 after a $50 mail-in rebate. However when available through Google Play it was being sold unlocked at $299 for the 8GB model or $349 for the 16GB model.
Obviously that's a big difference in price if you're buying the phone outright but as stock looks to be improving some may prefer to wait and see if the Google Play Store also gets new stock in soon, although there's no word on that just yet. If you are tempted to purchase the Nexus 4 through T-Mobile then head to the order page here for more info on the handset and get that Nexus 4 added to your shopping cart while it's still available. We've just checked again before publication and the phone is still in stock at the time of writing. You'll see at the top of that order page that for a limited time T-Mobile is waiving its activation fee on all devices purchased on a two-year contract and that will save you $35. This offer ends on January 31.
Let us have your thoughts on this. Are you still trying to purchase a Nexus 4 in the US? Are you willing to pay the extra to get the phone from T-Mobile? Maybe you feel that as more stock has made its way to T-Mobile then it's also likely that the 'sold out' sign on the Google Play Store may be removed soon? Send us your comments on this.
Source: Phone Dog