Temple Run 2 beats all-comers with 50 million downloads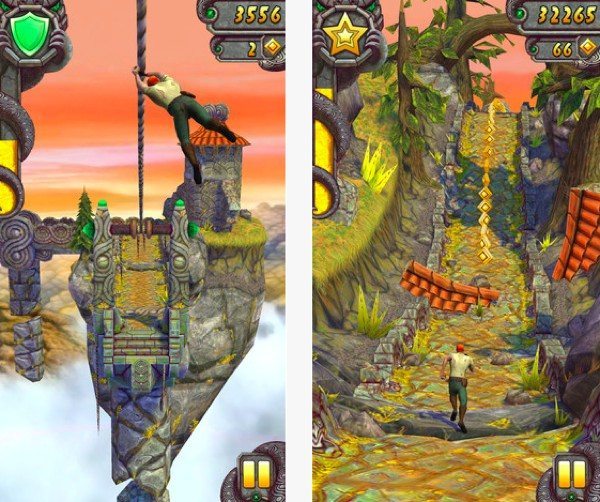 We have some astounding news today regarding the popular Temple Run games from Imangi Studios. Many of you will be fans of the Temple Run apps and will already be stuck into Temple Run 2, which recently released and is now available for iOS and Android platforms. We have now learned that Temple Run 2 has beaten all-comers to become the fastest-growing mobile game ever and has already achieved 50 million downloads.
Temple Run 2 was released in the App Store for iOS devices on January 17 and shot to number one in the app charts. A week later Imangi released the game to Google Play for Android devices and also the Amazon Appstore, both of which saw the app go straight to the number one spots of their respective charts. The 50 million milestone comes within two weeks of the game's release and includes downloads on iOS, Android and also Kindles.
A press release from Imangi Studios states that this beats the previous record for the fastest-growing mobile game, held by Angry Birds, which took 35 days to reach 50 million downloads back in April 2012. To be frank we're not surprised that Temple Run 2 has achieved such phenomenal success as response from our readers to the Temple Run games has always been hugely positive.
When released on the App Store, Temple Run 2 reached six million downloads in its first 24 hours of availability while the original Temple Run game has now been downloaded more than 170 million times. In the same way as Angry Birds, Temple Run has expanded beyond gaming and there are now Temple Run card and board games, apparel, digital comics and more.
We'd like to hear your thoughts on these outstanding download figures for Temple Run 2. Are you a fan of the game on iOS or Android? Even if you're an avid Temple Run enthusiast are you still surprised by the sheer amount of downloads this game has attained? Send us your comments on this.