Nexus 4 vs BlackBerry Z10, an open-minded choice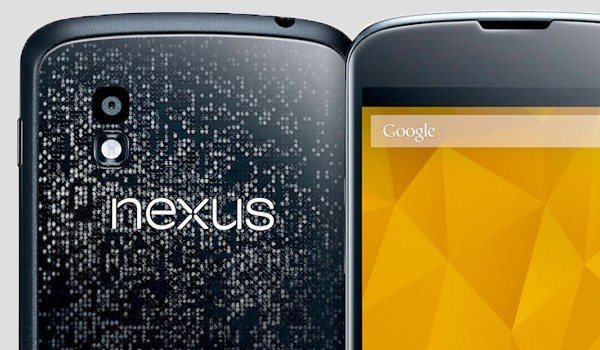 The Nexus 4 is a hugely popular Android Jelly Bean smartphone right now although the difficulties getting hold of one have been well documented. The BlackBerry Z10 is the first device running the brand new BlackBerry 10 operating system and its success will be extremely important to the future success of the BlackBerry platform. We thought we'd take a look at the Nexus 4 vs. the BlackBerry Z10 to show you what each has to offer, especially for the open-minded.
The Nexus 4 was released in November, the first device to be running Android 4.2 Jelly Bean, but this impressive handset has sometimes been in danger of being overshadowed by the stock shortages surrounding it. The BlackBerry Z10 was launched in a blaze of publicity at the BlackBerry media event on Wednesday that introduced BB10. This is the first device to release running BB10 and was released in the UK on Thursday and is due to hit the shelves in Canada on February 5, just a few more days away. However US customers will not see a release until the later part of March, news sure to disappoint many.
Both of these are notable smartphones then and the Nexus 4 has already proved its popularity while the BlackBerry Z10 also looks set to fly off the shelves, especially with existing devotees of the BlackBerry platform who have been waiting for some time for the BlackBerry 10 revolution. While we cannot mention every single spec and feature of each phone, what we can do is look at the key offerings of each to see how they compare.
Processor
The Nexus 4 has a 1.5GHz Qualcomm Snapdragon quad-core Krait processor while the BlackBerry Z10 also has a 1.5GHz Qualcomm Snapdragon Krait processor although this time it's a dual-core. The Nexus 4 goes one step ahead here then for it's quad-core CPU.
Display
The Nexus 4 has a 4.7-inch True HD IPS display with resolution of 1280 x 768 and 318ppi while the Z10 has a 4.2-inch display with resolution of 1280 x 768 and a rather decent 355ppi.
RAM and Storage
There's 2GB of RAM for the LG Nexus 4 and either 8 or 16GB of internal storage (non-expandable). The Z10 on the other hand has 2GB of RAM and 16GB of internal storage, expandable to 64GB via microSD, so this is a definite winning round for the Z10.
Camera Set-up
The Nexus 4 has an 8-megapixel rear camera with 1080p video capture and a 1.3-megapixel front-facing camera while photography features include touch focus, geo-tagging, face detection and Photo Sphere. The Z10 sports an 8-megapixel rear camera with 1080p video capture and 2-megapixel front-facing camera and features such as geo-tagging, continuous auto-focus, face detection and image stabilization.
Battery
The Nexus 4 has a non-removable 2100 mAh battery while the BlackBerry Z10 has a lower battery capacity at 1800 mAh battery with the upside being that it is removable.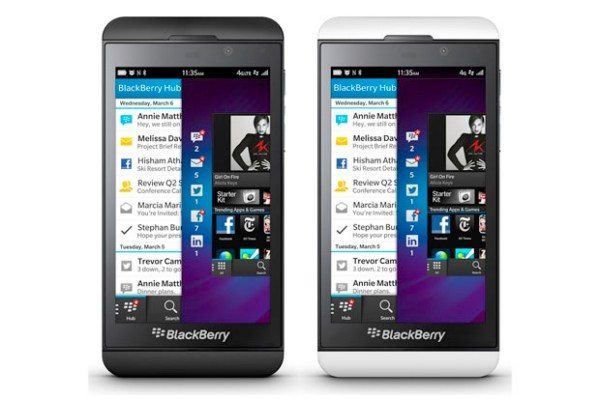 Operating System
The Nexus 4 released running Android 4.2 Jelly Bean, now upgradable to 4.2.1 and as a Nexus phone gives a pure vanilla Google Android experience, an aspect highly valued by many Android enthusiasts. The BlackBerry Z10 launched on BB10, which has been plenty of time in the making and looks pretty promising to us. However it's too soon to tell if the new OS will take off with consumers although you may already be convinced from what you've seen so far.
Dimensions and Colors
Black is the color so far for the Nexus 4 although there have been rumors of a white version on the way. It measures 133.9mm x 68.7mm x 9.1mm and weighs 139g. The Z10 is available in black or white although it looks as though the white version may be exclusive to some carriers initially. It measures 130mm x 65.6mm x 9mm and weighs 135.7g so there's very little between the two in this respect.
Pricing
The price of the Nexus 4 unlocked through the Google Play Store is $299 for the 8GB model or $349 for the 16GB version (when available). It is also available on different carriers in various regions although the unlocked prices work out more expensive than through Google Play. For example T-Mobile in the US is selling the 16GB Nexus 4 for $549.99 unlocked. However if you're willing to buy with a two-year contract on T-Mobile the Nexus 4 will cost you $199.99 after a $50 mail-in rebate. The price of the Z10 has only just been announced but will cost $599 unlocked or $199 on the usual two-year contract.
Both phones have NFC support but the Nexus 4 doesn't have LTE connectivity while the BlackBerry Z10 does (where applicable). There's a lot to recommend about both of these smartphones then and it's very much a case of swings and roundabouts. The Nexus 4 has the superior processor and if you can get it through Google Play then the unlocked price is a real bargain. The BlackBerry Z10 on the other hand has better storage options and no doubt the lure of trying out a phone running the brand-new BB10 OS will be tempting for many.
Some of your choice may depend on how flexible you are to trying a new operating system. Plenty of existing BlackBerry enthusaists will purchase the Z10 but will there be current fans of Android devices open-minded enough to consider a BlackBerry and vice versa? We'd like to hear your thoughts on this.
Have you already made up your mind which of these two devices you would choose? If it's the BlackBerry Z10, are you an existing BlackBerry phone owner or are you moving from another platform? If your choice is the Nexus 4, is the cheaper price a deciding factor or maybe it's simply because it's an Android smartphone? Let us know by sending your comments.