LG Optimus 4X HD, L7 & L9 Jelly Bean 4.1 update coming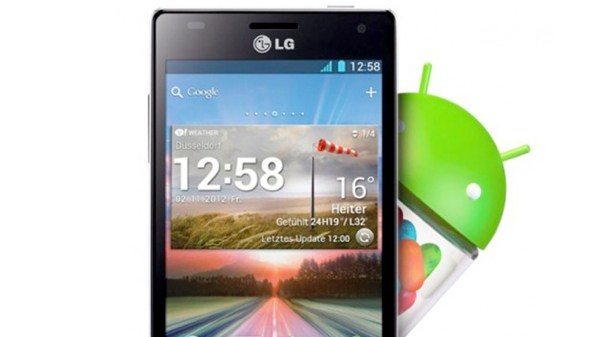 One of our missions at Phones Review is to try to keep people informed about operating system updates for their various devices and lately we've been kept busy with Android Jelly Bean updates. At last it seems more LG customers will finally get the upgrade to Jelly Bean and those are owners of the LG Optimus 4X HD, the Optimus L7 and Optimus L9 so get ready for your first taste of Jelly Bean 4.1, although you may still have a while to wait.
Way back in October last year we told about Android Jelly Bean heading to various LG devices and noted the lack of any mention at that time about the Optimus 4X HD. Although LG did say at that point that the Jelly Bean update would be staggered it's certainly been a long time coming, so hopefully owners of the above handsets will think the update was worth the wait.
The good news was announced by LG Hong Kong on its Facebook page that the Android 4.1 update was now close to the end of development for these devices, ready for a rollout in the first half of this year. This rollout will apply to the Optimus 4X HD with model number P880, the L7 model number P705 and the L9 with P765. The model numbers for the L7 and L9 are Asian versions but this does mean that the international versions with model numbers P700 and P760 should also get the update.
There may well be some owners though who feel pretty miffed that this rollout has taken so long and LG still doesn't give a precise date for the rollout to begin. However with MWC just around the corner and more LG devices ready to be unveiled it doesn't surprise us that LG has finally got round to pushing out the Jelly Bean update to more of its smartphones and at least these devices haven't been overlooked completely.
We'd like to hear from you if you have one of the above devices and are hoping to get your Jelly Bean upgrade soon. Are you just happy that the update will eventually come to your phone or are you disappointed that it's taken so long and could still be a while longer? Send your comments on this.
Source: LG Facebook via Unwired View