Vector Android arcade-style free-running game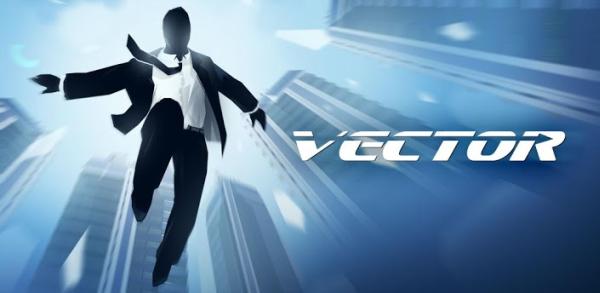 There are numerous free games on the Android platform but picking out the good ones is not always easy, and away from the big names such as Angry Birds or Temple Run there are still some enjoyable titles to be had. Today we have the Vector Android arcade style free running game for you that won't disappoint.
While free running games such as Temple Run 2 have been grabbing the headlines lately, this recently released title is like a breath of fresh air to the Android platform. Once installed you are treated to a movie like intro of a future world with total conformity, but your character has had enough of this and makes he's escape.
You break free crashing through a window with your pursuers close behind as you start the first level Downtown, which has a number of sub-levels. You are chased across the roof tops as you jump, roll, and slide around the various obstacles in your way.
If you don't negotiate these correctly your pursuers will close in on you, and as you run you collect items that include things to unlock special moves and features. The game's techniques are based on the urban ninja sport of Parkour, which has ever challenging levels with more promised with future updates.
I have only played Vector for a short time but have found it to be good and while the graphics are not the best available found on an Android device, the animation is great and the game very addictive. Check out the demo video we have embedded below and hit Google Play to download yourself.