4.8-inch iPhone 6 looks promising for summer 2014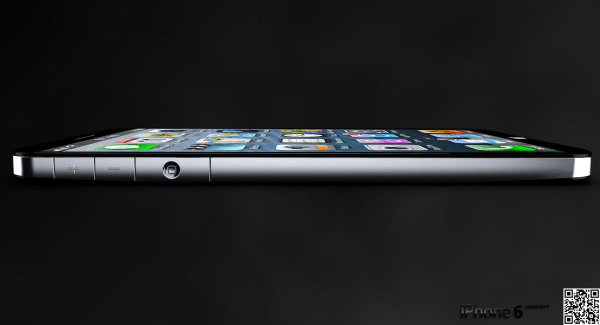 There are many rumours and of course analysts out there bringing us new information surrounding the next-generation Apple smartphone, and today we can report that Jeffries analyst Peter Misek is right up there reeling off lots of information surrounding the 4.8-inch iPhone 6 and its promising Summer 2014 release date.
Already mentioned is the iPhone 5S with an expected June possibly July launch and to counter on that Misek believes that the next Apple media event could kick off in March whispered to announce the new software development kit (SDK).
The iPhone 4 to the 4S had no design or screen size change, but the iPhone 5 was a little taller and thinner than the iPhone 4S, going from 3.5-inches to 4-inches. It now seems thanks to a prototype the iPhone 6 will boast a 4.8-inch screen, this surely means that Apple will increase the display size once again.
So this leaves us thinking a little here, if the iPhone 6 comes with a 4.8-inch display does that mean the iPhone 5S will come with a screen size between 4 to 4.8-inches?
Misek back in December 2012 already reported that the iPhone 6 would come with a 4.8-inch display, featuring Retina+ IGZO display and Apple A7 quad-core processor, new design and full gesture control. Apple is working on competing more with the likes of Samsung to utilize more cores on the next-gen A7 chip by looking more into the iOS architect.
Could there be the chance we will get see a 20nm app processor and moving away from 32nm also skipping over the first thought 28nm?
That is it for now but stay with us, because we could get to see a new 4.8-inch iPhone 6 Summer release featuring either Sharp's IGZO panels or on-cell OLED, what do you think?
Source — Mac Rumors