Best Nexus 4 cases to impress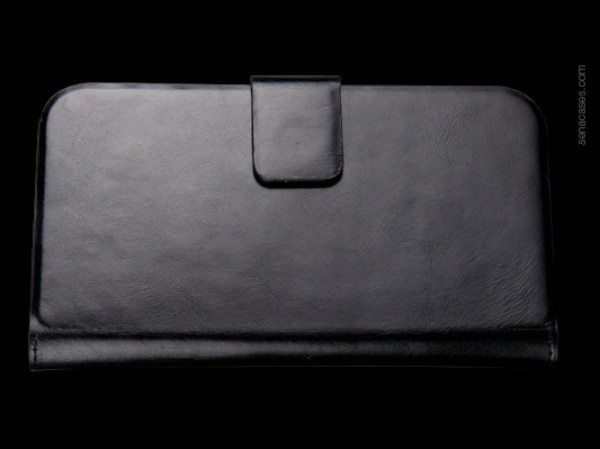 If you're reading this then you're probably one of the lucky ones who has managed to get hold of the smartphone of the moment, the Google Nexus 4 by LG. This Android handset has been notoriously difficult to purchase because of stock shortages but if you now have one then you'll probably want to protect it with a decent case, especially with the Nexus 4's glass back. We've been taking a look at many of the cases available and selected a few that we think are some of the best Nexus 4 cases to impress.
We've already informed readers about Google's official bumper case from Google Play at $20 and also about the Spiegen Ultra Thin Air case for the Nexus 4 at $19.99 so check the links for further information on those two. Now we'll give you some details on some further Nexus 4 cases and as this is a very impressive phone we've concentrated on premium products to match. Simply click on the names of the cases to be taken straight to the product order page for each.
What could be more impressive than a quality leather case so first up for your perusal is the Sena Magia Wallet for Nexus 4. It's made from high-quality handcrafted leather with a seamless slim design and magnetic strap closure. It also has a multi-purpose pocket, 3 slot card holder and easy access to function buttons and charging port as well as a camera lens opening. The price is listed as $54.95 but $49.95 at the moment for pre-orders and the product page says it will start shipping between February 15 and February 22. It comes in three color options, black, brown or red and is a really stylish accessory.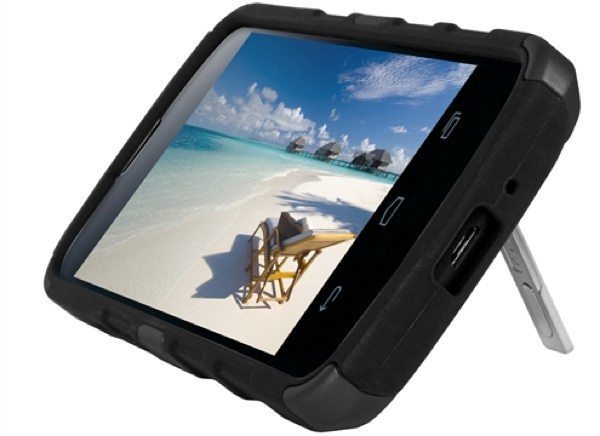 The next case would be a good choice for smartphone users that are always on the go or simply the more clumsy among us that need really good protection for our devices. The Seidio Active with Metal Kickstand is a thin Nexus 4 case with two interlocking layers for shock absorbing protection. Made from silicone and plastic with a rubberized coating it gives excellent grip and as the name suggests it also incorporates a magnetic metal kickstand (usable in landscape orientation only). It's only 2mm thick and the user still has access to controls and ports while the Nexus 4 is in the case. However, this case is not compatible with wireless charging. The Seidio Active is now available for shipping priced at $34.95 and comes in black, white, red, blue or purple.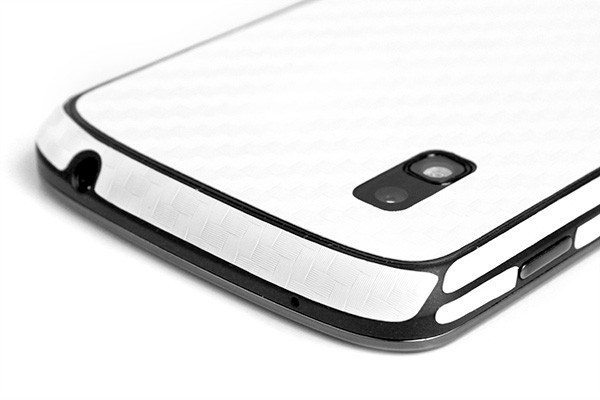 If you favor a skin over a case then you may be interested in the Google Nexus 4 Carbon Fiber from Bodyguardz. This one is now available priced at $19.95 in black, white or red and manages to be stylish and durable yet still ultra-thin. It's custom-designed with PVC-based carbon fiber textured film and Screenguardz ultra tough screen protection from scratches and is easy to fit and also remove.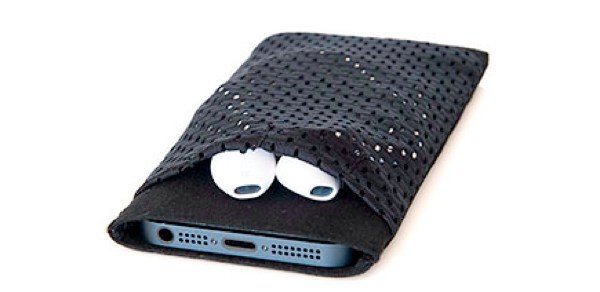 If you like the feel of suede then rather than a case you might appreciate this suede pouch that is actually quite affordable. It's the Waterfield Designs Suede Jacket for Nexus 4 and costs only $10 but still has that premium feel. It's a minimal, slim, ultrasuede pouch to protect both front and back of your Nexus 4 and this slipcase is just enough to protect your phone from scratches. It's available with or without a pocket and if you check it out at the above link and want to order, opt for #76 for the Nexus 4.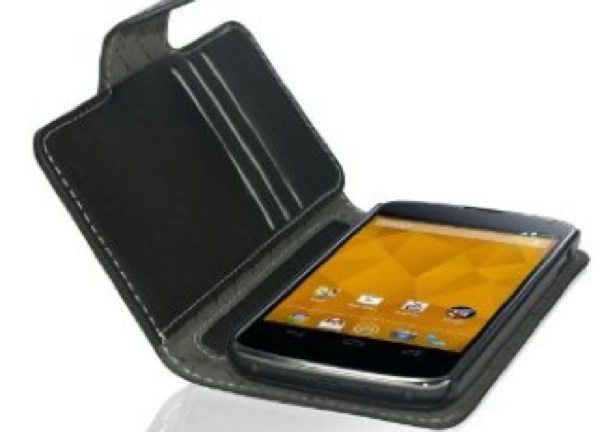 Finally if you like a leather look but don't want to stretch to a real leather price then how about the Nexus 4 Wallet Case from CaseItUp. This was priced at $39.99 but is now $24.99 and is a finely grained 'leather-like' material. It's lightweight and protective and also folds horizontally for when you want to type, email etc, plus it has handy access to headphones, charging cables and speakers with cutouts.
Hopefully among our selection you should find just the case, pouch or skin that you're looking for to keep your Nexus 4 looking great. If you're still trying to track down your Nexus 4 then you may appreciate our recent post on a Nexus 4 finder page. We'd be interested to hear your thoughts on any of these cases so do let us have your comments. Alternatively if you have seen any other really good Nexus 4 cases, share the details with us so that other readers may benefit.