BBC Sport Android app released with live news & video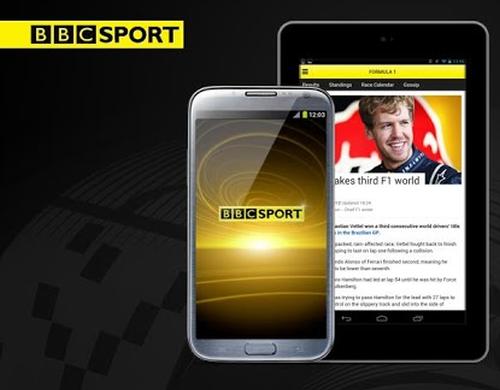 Sports fans have a whole host of different applications available to help them keep up to date with all the news and latest scores for a variety of sports. Today we can tell you of the BBC Sport Android app that has been released that has live news and video amongst its features.
The Android version of the application comes just over a month after iOS users were first treated to it, and now users of Android devices running 2.2 Froyo or above can get all the latest sports news and more to their device. The application even supports tablets up to 7-inches and larger devices will hopefully be included in future updates.
Just like the iOS version the app brings all the sporting news, live scores, commentary and analysis, as well as live video on demand. The audio and video features will mean you will have to download the free BBC Media application as well, but it only takes a few seconds to achieve, and if you already use the recently updated BBC iPlayer app you are likely to have it installed on your device.
The home screen has all the top sports stories from around the world, and there are individual pages for Football, Golf, Formula 1, Rugby League, Rugby Union, Tennis, and Cricket as well as a page for all the other main sports and events.
Football fans are well catered for with live scores, match stats, text commentaries, full season fixtures, tables, and results. Users can even share stories and results via social networks or by email. To find out more and to download hit Google Play.
Do you have a sport app installed on your mobile device?