BBC iPlayer app sees new update for iOS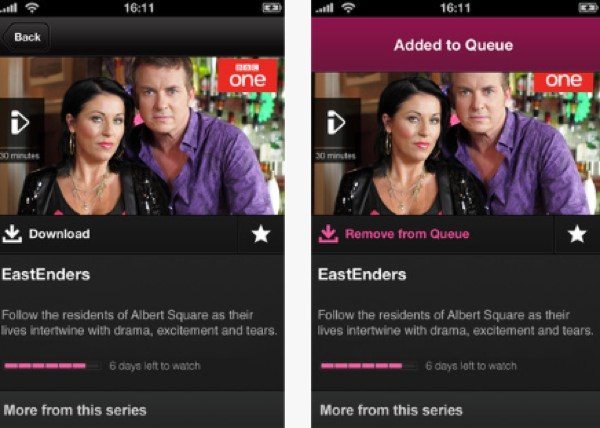 At Phones Review it's not just the latest devices we look at but also we like to bring you news about popular apps and updates. Today we can tell you that the BBC iPlayer app for iOS devices has received an update that adds even more to this extremely impressive app, designed for iPhone and iPad. Read on for more on the new features of the iOS BBC iPlayer app.
It was only a few days ago that we told readers about an update for the Android version of this app but Android device users are still left some features that iOS users already enjoy. Now the iOS iPlayer app update in the App Store brings even more benefits to iOS device users and is even better for enabling them to keep up with BBC TV viewing on the move and also brings users the joys of BBC Radio.
Users of the app can view or listen to content from the previous 7 days over 3G or Wi-Fi and there's also a Favourites feature to automatically stack new episodes. If your device is running iOS 5 or above you can use Apple AirPlay to stream programmes on your TV too. The new update to version 2.0.3 arrived yesterday and adds improved playback quality and more reliable downloads along with enhancements to AirPlay whereby users can background the iPlayer app with their programmes still show on TV while using the device for other things.
Other additions from the app update for iOS devices include many bug fixes to sort our various glitches and issues. If you want to download the BBC iPlayer app for iOS then head to this iTunes page. You'll see it's a free app compatible with iPhone, iPod and iPad running iOS 5.1 or later and it has been optimized for the iPhone 5.
We'd like to hear your thoughts on the latest BBC iPlayer iOS update and what you think its best benefit is? Let us know by sending in your comments.