Nexus 4 official launch could hit India in days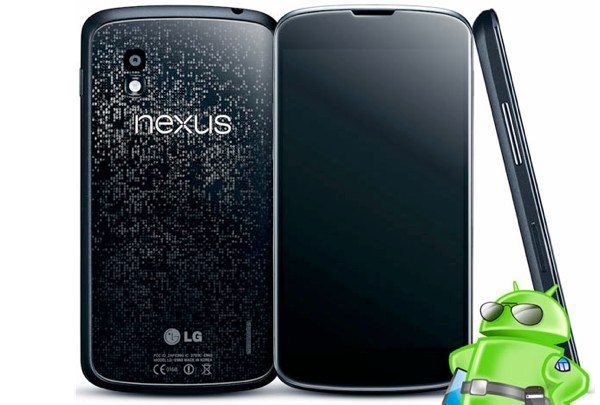 There's no doubting the fact that the Google Nexus 4 smartphone by LG has been a huge talking point. Not only is the Nexus 4 a top-end smartphone but also it's reasonably priced unlocked through Google Play, about the only drawback so far being the failure of supplies meeting demand. We have previously discussed the Nexus 4 launch in India and pricing and today we have some further information for our readers in India on this phone.
It was way back at the beginning of December last year that we told of some online retailers in India selling the Nexus 4 there, despite the fact that it had still not been officially launched in the country. The prices that the Nexus 4 were being sold at were highly expensive though, when considering the price in other countries where it was already on sale unlocked through Google Play. We also told how one online retailer Saholic, was also listing the Nexus 4 with no price but a pop-up message saying it would be available on January 15, 2013.
At that time that seemed like an enormously long wait but in fact we're now many weeks further on than January 15 and the Nexus 4 still hasn't been officially launched in India. However, there does now seem to be a glimmer of hope as although Saholic listed the Nexus 4 as 'coming soon' for some time a new message now states that the LG Nexus 4 16GB model will be available from February 28, 2013 and orders will be dispatched within 5 business days of the handset's arrival, although there is still no price listed. This could indicate the official launch in India and although the Nexus 4 is not yet appearing on Google Play India this is still promising news.
We also posted another article in December discussing the release uncertainty of the Nexus 4 in India and we had many comments to both of these posts from our readers in India expressing their disappointment at the lack of an official launch yet and the excessive pricing of the phone from alternative sources. Indeed many of you were pretty frustrated and felt that India's thriving mobile market was being ignored by Google and LG.
Apparently at one point it did look as though the Nexus 4 would launch officially in India in January but Google and LG had some sort of dispute about the pricing of the phone and that delayed the launch. We shall be closely following developments about the Nexus 4 in India and hope that the date that Saholic now shows turns out to be accurate.
In the meantime we'd like to hear from you if you're in India and still hoping to buy the Nexus 4 smartphone. Will you wait as long as it takes or maybe the long wait so far has put you off purchasing this phone now? Let us know with your comments.
Source: IBTimes