Acer Iconia B1 Android 16GB Tab is no comparison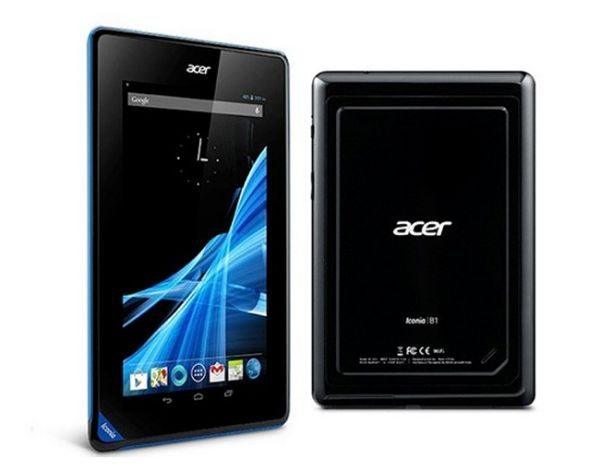 The new 16GB Acer Iconia B1 Android Tab is no comparisons to all the other Android tablets on the market at the moment, we might be being a little harsh here but would you but this 16GB Acer Iconia B1 rather than any other tablet on the market? OK, granted that it is dirt-cheap but for some reason we are not falling out the front door, would you rush out to buy it?
Sorry for the two questions so early in this news article but we just could not help it, the Acer Iconia B1 tablet comes running Android 4.1 Jelly Bean OS and features a 7-inch WSVGA capacitive multitouch screen and resolution of 1,024 x 600, so far so good, not too shabby just yet.
This new 16GB version also offers a Mediatek dual-core 1.2GHz processor, Wi-Fi 802.11 b/g/n, up to 32GB storage expansion thanks to the microSD card slot, Bluetooth connectivity and GPS. This is where it is not so good, this tablet only has a 0.3-megapixel webcam, not going to be the clearest of photos are they.
The Acer Iconia B1-A71 16GB is now available in Africa, Middle East and Europe, of you fancy the 8GB version it will cost €119, for the 16GB version then it is a little more at €139.
Can you think of any other Android tablet on the market you would forget for this new 16GB Acer Iconia B1 Android Tab? The only way we can sway from our views is by doing a Acer Iconia B1 Android Tab review, and hopefully in time we will do so.