Huawei Ascend P2 specs rundown, blazing fast but 720p display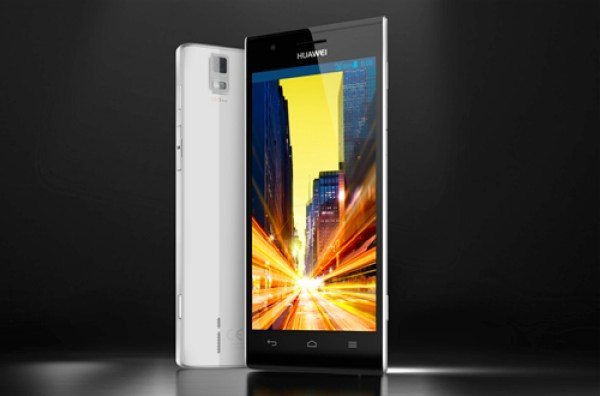 With MWC 2013 officially kicking off in Barcelona tomorrow the first news has already started to spill from the massive mobile event. The Huawei Ascend P2 has just been made official and is a pretty impressive looking device. As well as being beautifully stylish Huawei also claims that the Ascend P2 is the fastest smartphone in the world but some may be disappointed at the 720p display rather than 1080p. We have a specs rundown for you ahead.
We'd already given readers information on the Ascend P2 but for some time leaked specs included a 1080p full HD display. Just two days ago we told of reports that this would be 'downgraded' to a 4.7-inch 720p display and that has now been confirmed. Huawei Mobile Division's Richard Yu had said that there was no need for 1080p in a display less than 5-inches, as the difference could not be seen with the human eye. However we pointed out that HTC seemed to differ on opinion with this as its new flagship, the recently announced HTC One, has a 4.7-inch 1080p display.
Besides this though the rest of the specs and features of the Huawei Ascend P2 look set to impress and the handset itself is both sleek and sophisticated. It features a curved Infinity Edge display and Magic Touch technology that responds even when gloves are used on the display and is 8.4 mm thick. As to the claims of it being the world's fastest smartphone this is because of 4G LTE CAT4 connectivity with download speeds of up to 150 Mbps, although speeds of course will vary by carrier and signal strength.
Other specs and features include a 1.5GHz quad-core processor, 4.7-inch in-cell display with resolution of 1280 x 720 and 315 ppi, 1GB of RAM and 16GB of internal storage (non-expandable). There's also a 13-megapixel rear camera with 2XZoom Super Resolution, face recognition and dedicated camera button, plus a 1.2-megapixel front-facing camera. It also has a 2420 mAh battery and runs Android 4.1.2, heavily skinned with Huawei's Emotion UI.
The Huawei Ascend P2 will release in Q2 2013 but if you're in the US carriers there will not be offering this phone. However, the good news is that it will be available to order online. The price for Europe will be €399 unlocked, equating to around $525.
We'd like to know what you think of the Huawei Ascend P2 now it's been made official at last. Is this an Android phone you'll be waiting to see hit the shelves? Maybe you'll wait to see what the Samsung Galaxy S4 will have to offer before you make up your mind about your next smartphone purchase. Why not send your comments to let us know.
Sources: Laptop Magazine AND Unwired View