Polycarbonate budget 4.5-inch iPhone, Apple has lost innovation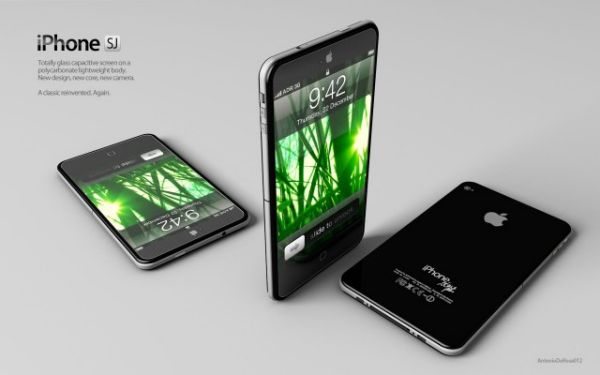 We love the future of smartphones and moving forward with the times is the done thing to do, but surely if this latest rumour is correct with Apple releasing a new polycarbonate budget 4.5-inch iPhone then this is surely a step in the wrong direction.
We are going to be brutal here because releasing a cheap iPhone with the old school iPhone 3G and 3GS materials is illogical, we visited Japanese blog Macotakara and we know they are normally correct in what they reveal and are what we call truthful sources, but Phones Review just hopes this proves to be incorrect. If the new budget iPhone looks like the one in the photo above then we will stand corrected.
Ok, it makes sense for Apple to release a cheaper iPhone so that they cover a larger consumer area, but going back to polycarbonate is just madness. Yes the new Apple smartphone is said to have a similar design of the iPhone 5, which is not bad but then that means no new design change either.
The new iPhone with no design change, made of polycarbonate and will be much cheaper, somewhere this is heading in the wrong direction and in our minds Apple are losing their innovative class that they used to have, they can still build cheap but yet still bring something to the table that is different.
Ok rant over, if this is all true that means the 4-5-inch is still smaller than the iPhone Math that was reported a while back with a 4.8-inch display. However, the new iPhone 5S is still said to release in June with new features, we will provide more news on this soon.
Do you think the polycarbonate budget 4.5-inch iPhone is a mistake?
Image via ADR Studio