Xperia Z India release teased by Sony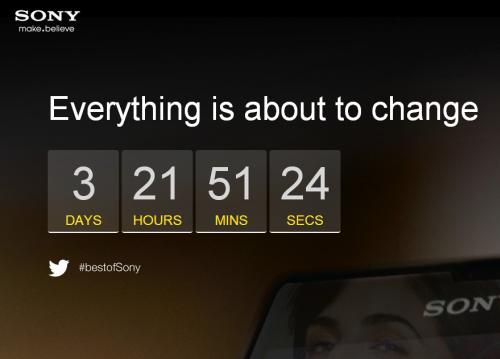 One of the most sought after Android smartphones at the moment is the Sony Xperia Z, which for the time being is the flagship handset from the company with some worthy specs. We are seeing the availability of the handset beginning to spread, and now the Xperia Z release in India is being teased by Sony.
Last month we told you that the Sony Xperia Z should see a release in India during March, and now Sony has started to confirm this month as the time the handset will finally become available for consumers in the country. The company has posted a photo onto its official Facebook page that teases the launch of the handset in the country with the date of March 6th.
It is not known if this is the date for the pre-orders for the device to get underway or when the device will actually be released, but the company has also put up a website page with a countdown to the date. This may be for when the handset can be ordered by consumers as we have yet to see any official pricing for the handset, but at least the device should still be available shortly after the this date.
To recap the Sony Xperia Z features a 5-inch Full HD touchscreen display powered by a Qualcomm quad core processor clocked at 1.5GHz, and paired with 2GB of RAM and 16GB of storage. The handset will come running the Android 4.1 Jelly Bean operating system and has already been promised the 4.2 update.
It seems though the company is already busy readying another flagship smartphone, as an Xperia C670X has leaked using the Snapdragon 600 processor clocked at 1.8GHz but with a slightly smaller 4.8-inch Full HD display.
Are you getting the Sony Xperia Z?