Sony Xperia Z March arrival for India looks set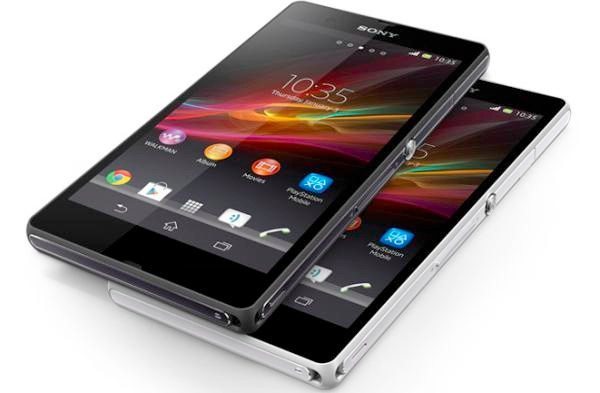 The Sony Xperia Z is a flagship smartphone that will impress plenty of consumers. Not only does it have extremely notable specs but it looks stylish too and Sony is going all out to win over customers with this upcoming smartphone. Due to release in the UK and other parts of Europe later this month, we now have news for our readers in India as it appears the Xperia Z will arrive for a release there in March.
We've not held back on our enthusiasm for the Sony Xperia Z and recently informed readers that it may be launched in Europe slightly earlier than expected. We have also previously told how the Xperia Z was likely to release in some parts of Asia in March and will also launch in the US although no timeframe for that has been detailed yet. We have now learned that India will indeed be one of the Asian countries that will see the Xperia Z launched in March.
The Sony India website now lists the Xperia Z as 'coming soon' and unnamed sources are now stating that the Xperia Z is likely to arrive in Indian stores in March. The price of the unlocked Xperia Z in Japan is 80,430 yen, that's around Rs. 46,700. In the UK Sony will be selling the SIM-free Xperia Z for £529 and that equates to around Rs. 44,600 so those prices should hopefully give you an idea. Although no pricing has yet been revealed for India we think that many readers will appreciate the Sony Xperia Z when it releases there.
As a quick specs reminder we can tell you that the Xperia Z has a 1.5GHz Qualcomm quad-core processor, 5-inch full HD display, 2GB of RAM, 16GB of internal storage (expandable via microSD), 13-megapixel rear camera and 2.2 megapixel front-facing camera. It will release running Android 4.1 Jelly Bean with an update to Jelly Bean 4.2 shortly after arrival and it's also water-resistant and dust-resistant. You may also be interested in our recent comparison of the Xperia Z vs. iPhone 5.
If you're in India are you waiting eagerly for the release of the Sony Xperia Z there? What is it about this Android smartphone that most appeals to you? Let us know by sending your comments to us.
Source: IBTimes