Samsung Galaxy S3 LTE for T-Mobile could be too late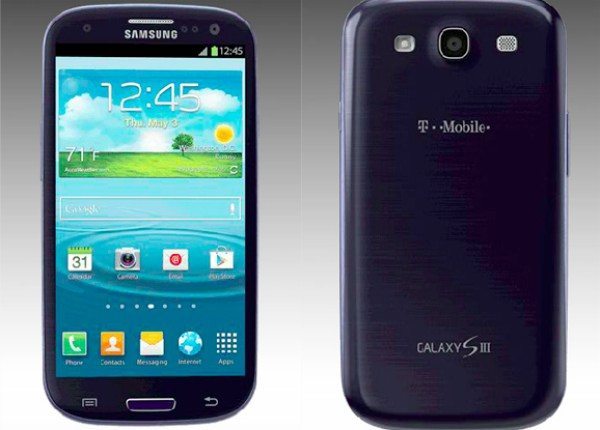 The Samsung Galaxy S3 (S III) has been a massively successful Android smartphone and although a variant is already available on T-Mobile US we learned last month that the carrier was also to release a Galaxy S3 LTE-enabled phone soon. Now, as the carrier is about to see its new LTE service go live, the Galaxy S3 LTE for T-Mobile has just made an appearance at the FCC, a promising sign that it could be out very soon. However, with the Galaxy S4 so close to being officially announced, is the Galaxy S3 LTE for T-Mobile too late?
When we previously mentioned the Galaxy S3 LTE for T-Mobile we also heard two possible release dates of March 27 or April 3 with both dates oddly included on a T-Mobile roadmap. Neither of those dates is confirmed yet but could still be accurate as T-Mobile is close to launching its LTE network in Las Vegas and Kansas City. T-Mobile's current Galaxy S3 runs on its HSPA+ 4G network but an LTE model needs a different radio, hence the visit to the FCC for model SGH-T999L.
However for the many of you who won't be among the first to be included in T-Mobile's 4G LTE network the Galaxy S3 LTE will still be able to use the HSPA+ network. One of the snags that we can foresee for this LTE Galaxy S3 on T-Mobile though is how close it will release to the next flagship Galaxy S phone, the Galaxy S4. Samsung is holding one of its Unpacked events on March 14 where we expect to see the Galaxy S4 unveiled and detailed.
Although the Galaxy S4 may not release at the same time as the event date we do feel it's likely to come in April at the latest and so we wonder who would buy a Galaxy S3 LTE on T-Mobile soon, with a later, better model seemingly just around the corner? The Galaxy S4 is likely to offer far higher specs than the current Galaxy S3 and we think the majority of customers buying a new smartphone would rather wait just a few more weeks to benefit from a later and more advanced handset.
We'd like to know what you think though. Are you a T-Mobile customer waiting to purchase the Galaxy S3 LTE? If so are you still likely to buy it despite the Galaxy S4 launch not being too far away? Let us have your comments on this.