Motorola Droid 4 Jelly Bean 4.1 update looks promising soon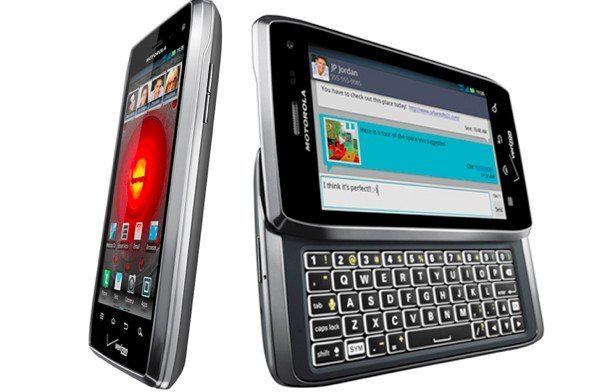 We've got some extremely good news for those of you with the Motorola Droid 4 smartphone on Verizon as it looks as though the Android Jelly Bean 4.1 update looks promising soon. The news is out that some people with this device have been invited to take part in soak tests, indicating that the update could be rolled out to all Motorola Droid 4 phone owners before too much longer.
It wasn't long ago that we told how soak tests were taking place on the Motorola Droid RAZR and Droid RAZR MAXX and lo and behold, just a little while later the Jelly Bean rollout began for those devices. Now we hear that soak tests for the Droid 4 are beginning and although there's no confirmation that this is in readiness for the 4.1 Android Jelly Bean update, it certainly seems the most likely option.
Emails have been sent out to some users of the Droid 4 who are also members of the Moto Feedback Network asking they take part in tests of an "early preview" software release. It doesn't seem coincidence that Motorola's support forums currently has a thread asking Droid 4 users to check that their accounts have the correct IMEI numbers attached because, ta da… the Jelly Bean update is coming. The thread also has more people saying that they've received soak test invites.
Although we don't yet know exactly when Jelly Bean is heading to the Motorola Droid 4, what we can say from experience and previous patterns is that we feel it will happen very soon, bringing with it some major changes and delights. We'll be keeping our eyes open for more news on this and will let you know more as soon as we hear it.
Do you have the Motorola Droid 4 and if so are you looking forward to the Jelly Bean update? Maybe you're one of those who have been invited to take part in the soak test? Let us have your comments.
Source: Droid-Life