iPhone 5 cases Slims from iSkin are thinnest available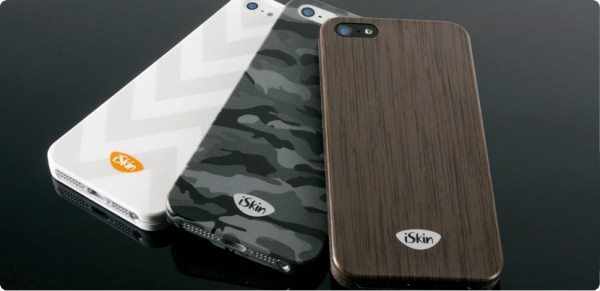 If you're the owner of an Apple iPhone 5 then you'll probably want to protect your device although not everybody wants a bulky case for their device. Enter the Slims from iSkin, which are dubbed as the "world's thinnest and lightest" cases but will still give your iPhone 5 protection plus they look pretty good too.
The Slims give your iPhone 5 360-degree protection for front and back and also have integrated anti-glare Retina display screen protection. They are made from pure BPA-free polycarbonate polymer and created for a precision fit with advanced manufacturing technology. This means that they offer durability and yet are extremely lightweight and only 0.4mm thick.
The hard plastic is resistant to scratches while the flexibility of the polycarbonate composite means that the phone's home button is also protected and covered but is still completely usable. The clearscreen protection will also protect your iPhone 5 display from scratches and scrapes but still remains touch sensitive. All materials used are non-toxic and non-conductive and there is no radio frequency interference.
The Slims for iPhone 5 have re-applicable double-sided adhesion and are heat resistant up to 85C or 185F. There are three distinctive designs available, Camo (camouflage), Wood and Chevron and the Slims are priced at $34.99. You can see more or order these cases from this iSkin product page.
We'd like to know what you think of these cases for the iPhone 5? Do you think the price of the Slims is reasonable? Maybe you already use one of these on your iPhone and could let us know what you think of it? Send us your comments please.