Nokia Asha 310 released with pricing in India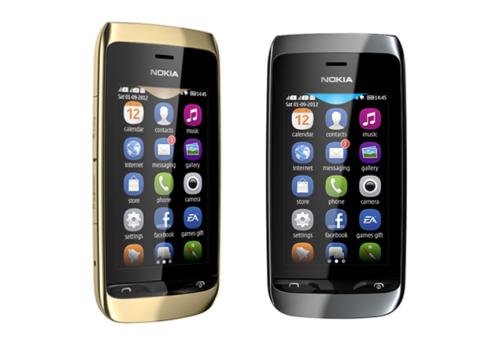 Nokia has always done well in emerging markets with its more affordable hardware that remains extremely popular, and now we have news of the Nokia Asha 310 that has been released in India with pricing.
We last heard about the handset in February but now it has gone up on the official Nokia online store in India and can be purchased for Rs. 5,601 in either black or gold colour options. The device is the latest in the line of the popular Asha series of handsets that have been available since the summer of 2011.
This new model is a dual SIM mobile phone that features the Easy Swap option, which uses a second SIM card port on the side of the handset so users can put in another SIM card without having to switch the device off first.
The Asha 310 has a 3-inch touchscreen display with a resolution of 400 x 240, which has been treated to scratch proofing. The internal memory is rather small at only 128MB but this is expandable by a further 64GB via micro SD card, and Nokia are also throwing in a 4GB card to get you started, although some regions such as Brazil will only get a 2GB microSD card.
There is only a 2-megapixel rear camera on the handset without any flash, and connectivity wise the Nokia Asha 310 supports GPRS/Edge, Wi-Fi 802.11 B/G/N, and Bluetooth 3.0. The handset is powered by an 1110 mAh battery unit that Nokia claims will provide up to 17 hours of talk time or 25 days of standby.
It comes with a number of pre-loaded applications that include popular titles such as Facebook, Twitter, and a number of free games such as Tetris among others.
Are you going to purchase the Nokia Asha 310?