LG to battle Samsung with Optimus G Pro Smart Video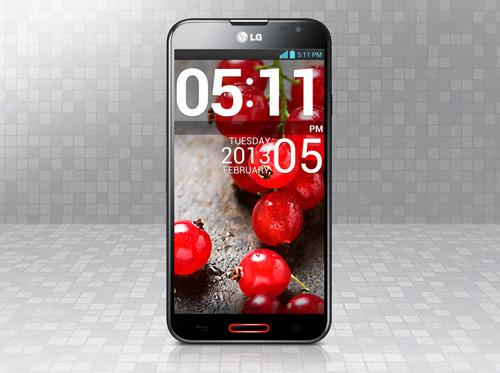 LG has been busy launching new more worthy Android handsets recently that come with some high specifications, and the company is set to do battle with Samsung as it announces new eye recognition technology for the Optimus G Pro.
There has been a lot of talk recently about new software tech that maybe coming with the Samsung Galaxy S4 that is set to be unveiled later today, but LG has beat its rival to the punch by announcing some software features of its own.
The company has revealed a new feature that it is calling Smart Video for the Optimus G Pro, as well as a Dual Camera function. While the features will be available on the Optimus Pro G the company also revealed some of the features will be making their way to other high-end LG smartphones in the future.
Smart Video uses eye recognition technology to track a user's eyes and will automatically play or stop the video, without the need for manually using the controls. If a user looks away from the display the video will pause until the person looks back at the screen.
The Dual Camera feature will simultaneously capture images using both the front and back cameras, for a picture-in-picture creation. These new features will arrive for the handset in the Korean market next month where the phone is currently available, but the device is expected to hit the US and Japan during the second quarter of this year.
There are a number of other new features coming with the upgrade pack that include options for outlining the home button on the handset in a number of different colours, and more.
Are these new features enough for you to get the LG Optimus Pro G once it is released in other regions?
Source: LG.