Samsung Galaxy S3 & Note 2 price slashes at Amazon US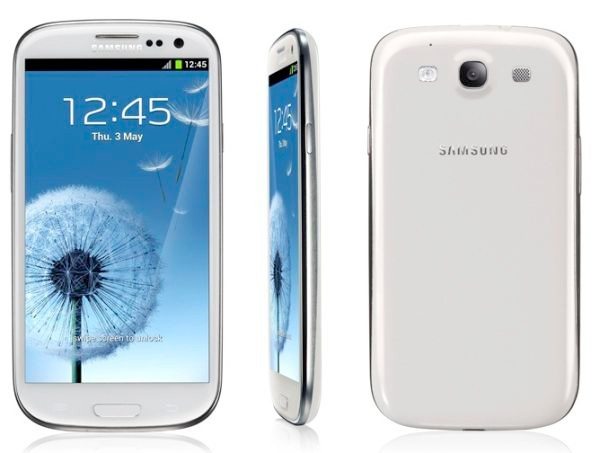 Although the focus of the smartphone world is very much on the Samsung Galaxy S4 event later today where we expect to hear all of the official gen at last, we want to talk for a moment about the Samsung Galaxy S3 and Galaxy Note 2. These two are extremely popular and impressive devices and Amazon US has now slashed the prices on Verizon, AT&T and Sprint, very timely indeed. Read on for all of the details you need.
A particularly good bargain can be had on the Galaxy S3 and although we'd expect price cuts with the Galaxy S4 so close to release we haven't seen anything as competitive as this previously. We had seen deals recently for the Galaxy S3 where the price had been discounted to $99.99 on a two-year contract but Amazon has topped that completely.
If you purchase currently through Amazon US with the usual two-year contract the Galaxy S3 is now available on Verizon in black, blue or white color options from only $0.01. For AT&T it's available in blue, white or red, also for only 1 cent and for Sprint you can get the Galaxy S3 in blue or white, again for $0.01. Now that's some serious price-cutting!
Prices of the Galaxy Note 2 phablet have also been cut on Amazon from today. On AT&T it's available in titanium or white for $149.99 on a two-year contract. Better still, if Sprint is your choice of carrier the Galaxy Note 2 is currently available in titanium or white for only $69.99 on-contract. We imagine these prices are for new customers only but the source link below doesn't make that clear. Nevertheless these are prices certainly worth considering.
Although the Galaxy S4 is due to be announced later this evening the Galaxy S3 is still a very notable device. The Galaxy Note 3 may not be along for many months yet so these are attractive prices for the Note 2. Send us your comments to let us know if you will be taking advantage of these offers from Amazon US?
Source: Droid-Life