Nokia Lumia 920, 820, and 620 updates detailed & released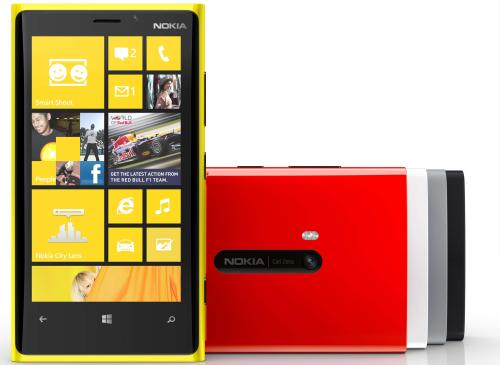 It seems that Nokia are slowly turning its flagging smartphone fortunes around and the recent launch last year of the Windows Phone 8 operating system is certainly helping things along, and now we have news of some Nokia Lumia 920, 820, and 620 firmware updates that have been detailed and released.
Microsoft has recently begun pushing out an update for the Windows Phone 7.8 platform that featured a number of bug fixes and enhancements, especially for the Live Tile sticking issue. Now Nokia has revealed plans for a new firmware release for its Windows Phone 8 range of handsets that include the flagship Lumia 920, Lumia 820 and Lumia 620 models.
The new software has the version number of 1232.5957.1308.00xx, and features a number of performance and stability enhancements to the handsets, which include better display stability when making a call, along with enhanced automatic display brightness adjustment, and has started to be pushed out to the Lumia 920 and 820.
Meanwhile the company has revealed that the Lumia 620 is being treated to some new software of its own that has a version number of 1030.6407.1308.00xx, which will bring with it better stability to the handset, improved camera quality that will see the exposure corrected when a user takes a photograph with a flash in bright conditions.
There are also improvements made to the handsets touch behaviour, and this new firmware has also begun being pushed out by the company so users can keep an eye out for a notification of its availability.
Has your Nokia Lumia received this latest update yet?
Source: Nokia.