Galaxy S4 US price is cheaper than iPhone 5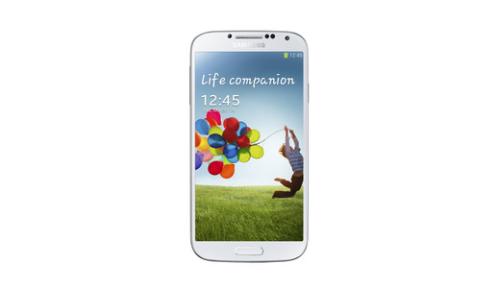 While we now know all the specifications for the Samsung Galaxy S4 the company have yet to release details regarding the handsets pricing whether on contract or unlocked, but it seems the Galaxy S4 US price is going to be cheaper than the Apple iPhone 5.
The Samsung Galaxy S4 was officially launched a couple of days ago with early interest in the handset already beating that of last year's successful model, but the device looks set to be priced at $579 when it goes on sale in the US towards the end of next month.
On the US Samsung website fans of the company can sign up the receive email updates about the handset, and if they do so they are entered into a competition to win a Galaxy S4 with the company giving away a total of 48. Under the terms and conditions of the offer it is revealed that the handset has an approximate retail value of $579/£383.
There is no information on what version of the Galaxy S4 is up for grabs but you would have thought it would be the entry level 16GB model, which is cheaper the iPhone 5 with the same amount of storage that is priced at $649 unlocked in the country.
If this is what the handset will be available for once it is released the Galaxy S4 will be priced around the same as the S3 did last year, with the device possibly being the biggest smartphone release of this year.
Have you decided to purchase the Samsung Galaxy S4 or do you have your eye on something else?
Source: IBTimes.