Nexus 4 India release saga, could be too late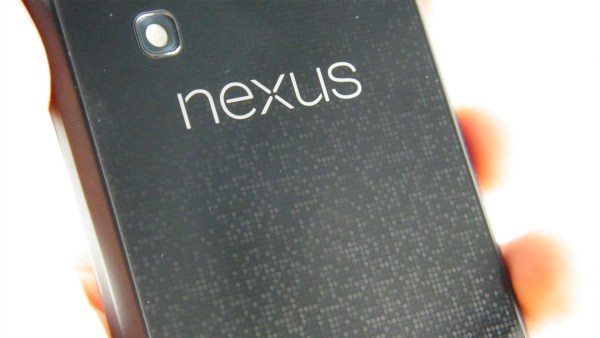 The Nexus 4 India release saga is something that continues to rumble on, much to the frustration of many people still waiting for the phone to officially release in the country. Since it was first released for other regions, months have come and gone and there's still no sign. We know from many comments we've received from our readers in India that this is becoming very annoying for some people and now we wonder if the Indian launch for the Nexus 4 could come too late.
We've been documenting the lack of the official Nexus 4 launch in India for some time and don't want to bore you with all of the details again. In a shortened version though we'll tell you that we first expected the Nexus 4 India release way back in December and then later a January 15 date was rumored. Again there was no sign of the Nexus 4 on that date and a further date of February 28 was speculated upon. Again, the Nexus 4 failed to materialize and then online retailer Saholic posted an availability date of March 15. Last week though we told how that date had now vanished to be replaced merely with 'coming soon.'
Despite India now being named as a supported country on a Google Nexus microsite and the Nexus 4 appearing there for sale, we then noticed that the order page also said it was not available yet in India. Google also issued a recent statement about the Nexus 4 for India saying that there was nothing to announce yet. Now this sorry tale seems to be carrying on further with an official release still looking at least several weeks away.
Another availability date has appeared on the Saholic website giving a new Nexus 4 date of April 30. That will seem too far away for many people and of course we cannot rely on this date, bearing in mind Saholic's recent record of availability dates. It does seem likely though that this will be the very earliest the Nexus 4 may officially arrive for India, although of course it could be later than this.
A lack of communication from Google or LG regarding the absence of the Nexus 4 launch in India hasn't helped consumers feel any better about the situation either. There is a certain amount of speculation that the missing Nexus 4 could have been delayed due to a dispute about pricing between Google and LG with LG apparently wanting to set a higher price for the phone in India than some other regions, such as the US. However nothing official about the delay has been forthcoming from either company.
In our most recent post about the Nexus 4 for India we had a big response from our readers in the country regarding this. The vast majority of comments suggested that potential Nexus 4 customers felt let down by Google and LG and that as consumers they were being treated badly, with one reader suggesting that Google didn't feel the Indian market was worthy enough. Others told how they had now been waiting too long and that sales would be lost as people purchased alternative smartphones instead.
It does look then as though the failure of Google and LG to launch the Nexus 4 in India so far is having a negative impact on consumer feeling and that by the time it officially hits the shelves there it could be too late. Customers don't like to feel as though they are being messed around and with so many other great smartphones launching such as the HTC One, Sony Xperia Z and Samsung Galaxy S4, you can't really blame them for looking elsewhere and we can understand how people will feel aggrieved about this.
We'd like to hear your thoughts. Are you a potential customer for the Nexus 4 in India? If so, will you wait as long as it takes as you still want this particular phone? Maybe you've already given up and have decided to purchase an alternative handset? Do you think that consumers in the Indian smartphone market deserve better? Let us know with your comments.
Source: IBTimes